Hello again! I'm Mark, and this is the Specimen Digest, a weekly typography newsletter.
Wolfgang Weingart passed away a couple of weeks ago. Steven Heller published his interview with him this week. It's a lovely read supported by images of typographic excellence you'd expect. But it was the closing question and answer that dented my brain:
Having been a leading figure in typography, do you foresee (or do you see now) shifts in practice that are unprecedented, or are we returning to a kind of stasis in terms of classical and traditional work?

Design is like fashion: The skirts are once mini, and then as long as possible. But I believe we always have to move our backside into the future with a great respect to the past. This political viewpoint makes enemies, and a lot of wonderful, good friends.
Sounds about right.
Until next week!
Mark
---
Specimens this week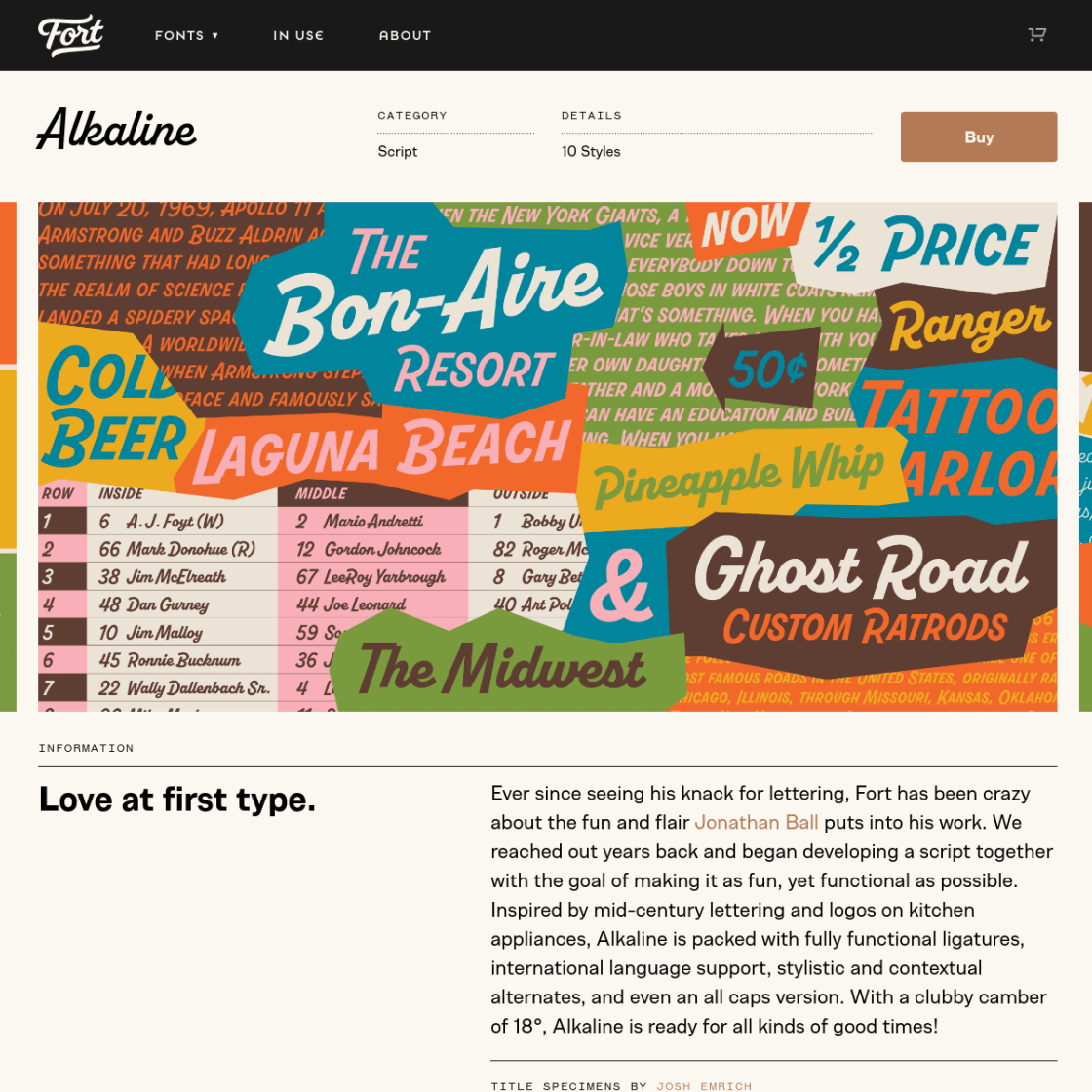 Alkaline Simple and functional specimen for Alkaline, but it's those designs in the carousel that really sell it. Bright and carefully designed, It'd be great to see more of them in context with the font features.
Goskar Handwriting fonts can be difficult to produce good specimens for. Especially those which have inbuilt features such as auto-ligatures and interesting alternates to mimic the inconsistency and quirks of human-made lettering. This specimen for Goskar does a good job at highlighting those features on a backdrop of a useful specimen.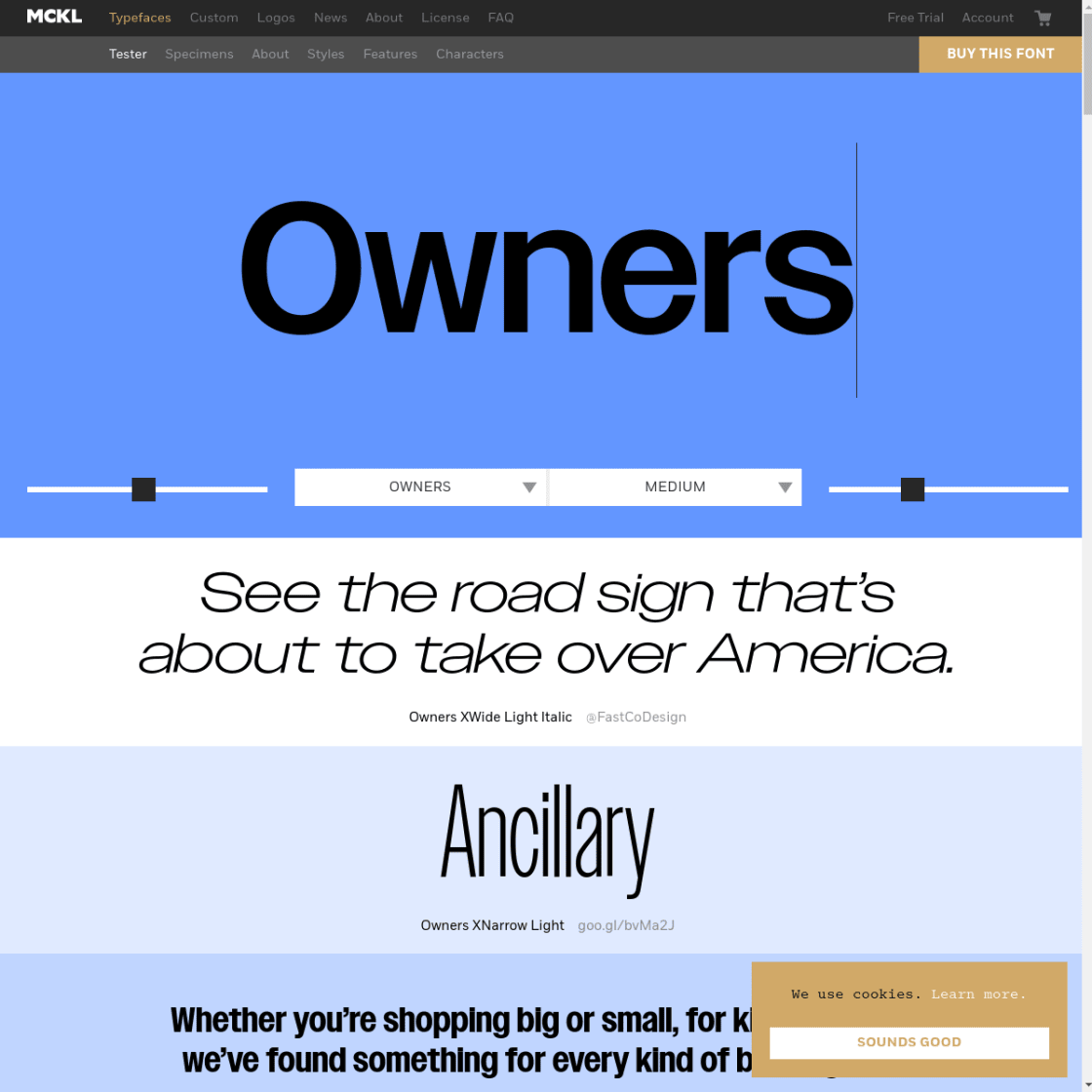 Owners The type tester in Owners is really a hero image. Letting the type do the talking with some simple controls. This specimen really does take advantage of every available pixel with very long scrolling page with multiple type testers.
Heliotrope A catalogue specimen, but a sensitive reimagining of a printed specimen to digital form. More traditional in its approach, the specimen leaves no stone unturned; it is comprehensive. A full glyph preview, download the printed PDF, and an accompanying long-form article on the history of the design.
Totentanz There is much to get excited about with this specimen. Interesting rethinking of conventional components such as the opening hero carousel. But it's the explanation of the features that really stand out.
There are more specimens added this last week on the Type Specimen website. You can subscribe to the RSS feed for daily updates, or follow along on Twitter, if that takes your fancy.
A few interesting typography links
A brilliant piece on the design of MD Primer.
Typelists from Upstatement is a nice little idea.
Welcome to our typelists! Overwhelmed by the endless array of type options, we set out to create a friendly, snack-size sampling of typefaces. We're curating collections of typefaces that embody the aesthetic of a time, place, or very specific artifact (a Tarantino film, vintage matchboxes, general store groceries…) We even crafted custom pangrams to show off our typefaces
Modern Cyrillic 2021 is an international type design competition and the winners have just been announced. Some good stuff in here.