Hello again! I'm Mark, and this is the Specimen Digest, a weekly typography newsletter.
Big news this week with the launch of Fontstand News. In the introductory blog post, the new offering has lofty ambitions:
At a time when meaningful online discussion is becoming rarer, and traditional print publications are disappearing, Fontstand is launching a new publishing platform to promote in-depth debate about type.
Fontstand have a stellar team in place, and have launched with a salvo and great in-depth pieces: Evaluating the quality of a typeface, A grammar of typography; and reviews on Zurich Type Design and Agena Display.
For a while there, I ran a small publishing start-up focussed on web design books. Publishing is a tough business – especially if you expect people to part with their cash. It's tough on authors, and the editorial teams. It's fraught with legacy adjacent industries such as distribution. Book publishing has, rightly, been disrupted over the last 20 years or so. But none more than content being freely available on the web.
Freely available, distributable and shareable content is the very foundation on which the web was built. Which is why I get excited about the launch of endeavours like Fontstand News. It's perfect for the web; serving a small community with free high quality content. No paywalls. No tension of plans of monetisation. The challenge is to keep all that going with the same energy, focus, and time as the first couple of months.
I'm looking forward to Fontstand News continuing from this great start and I hope you support them as I will.
Until next week!
Mark
---
Specimens this week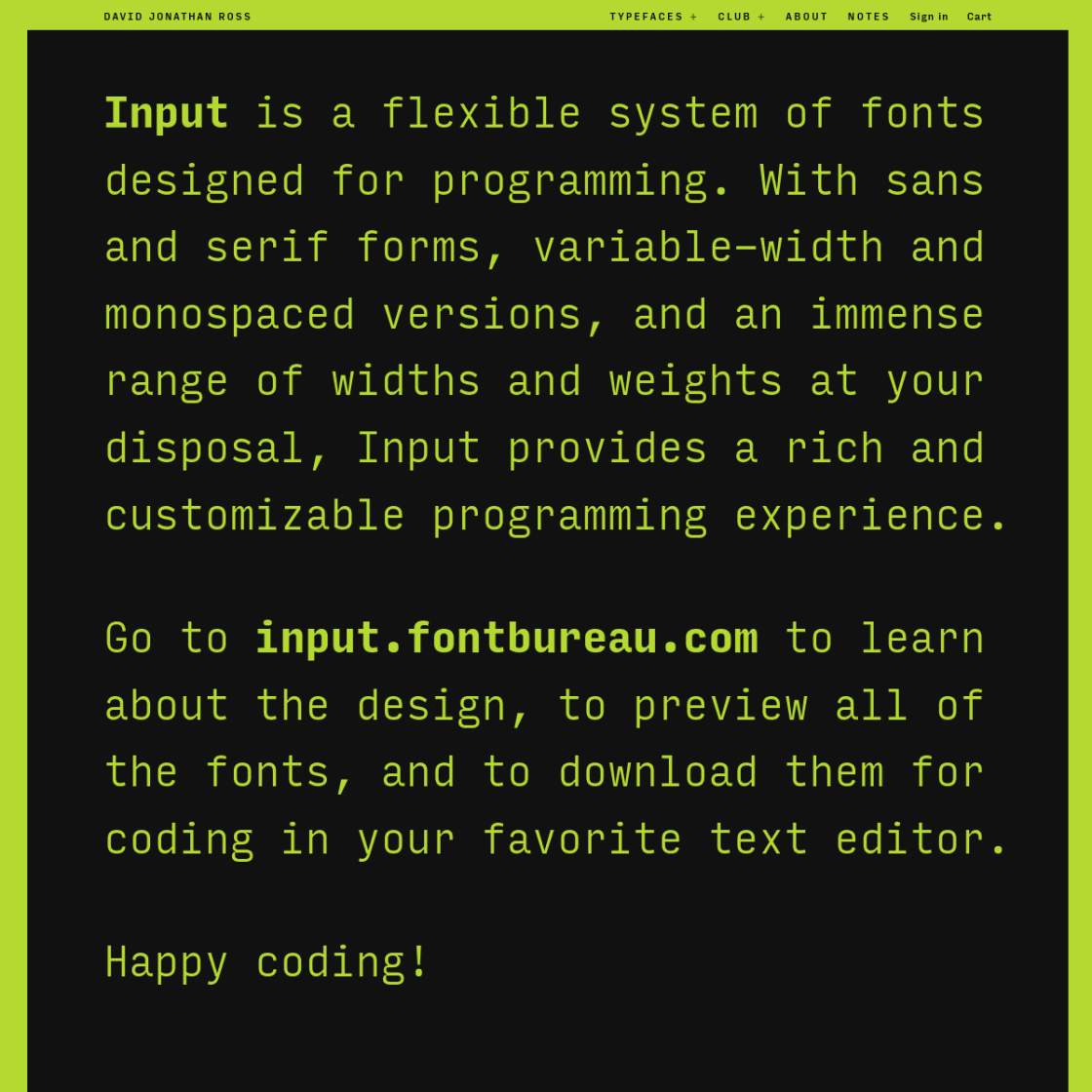 Input Input is a 'flexible system of fonts designed for programming'. This specimen is a treat. Interesting design, useful content, supportive illustrations shown potential usage, and a really well designed license table.
Azo Mono Always a sucker for Mono typefaces. This specimen for Azo Mono has some interesting generative illustrations accompanying the type tester.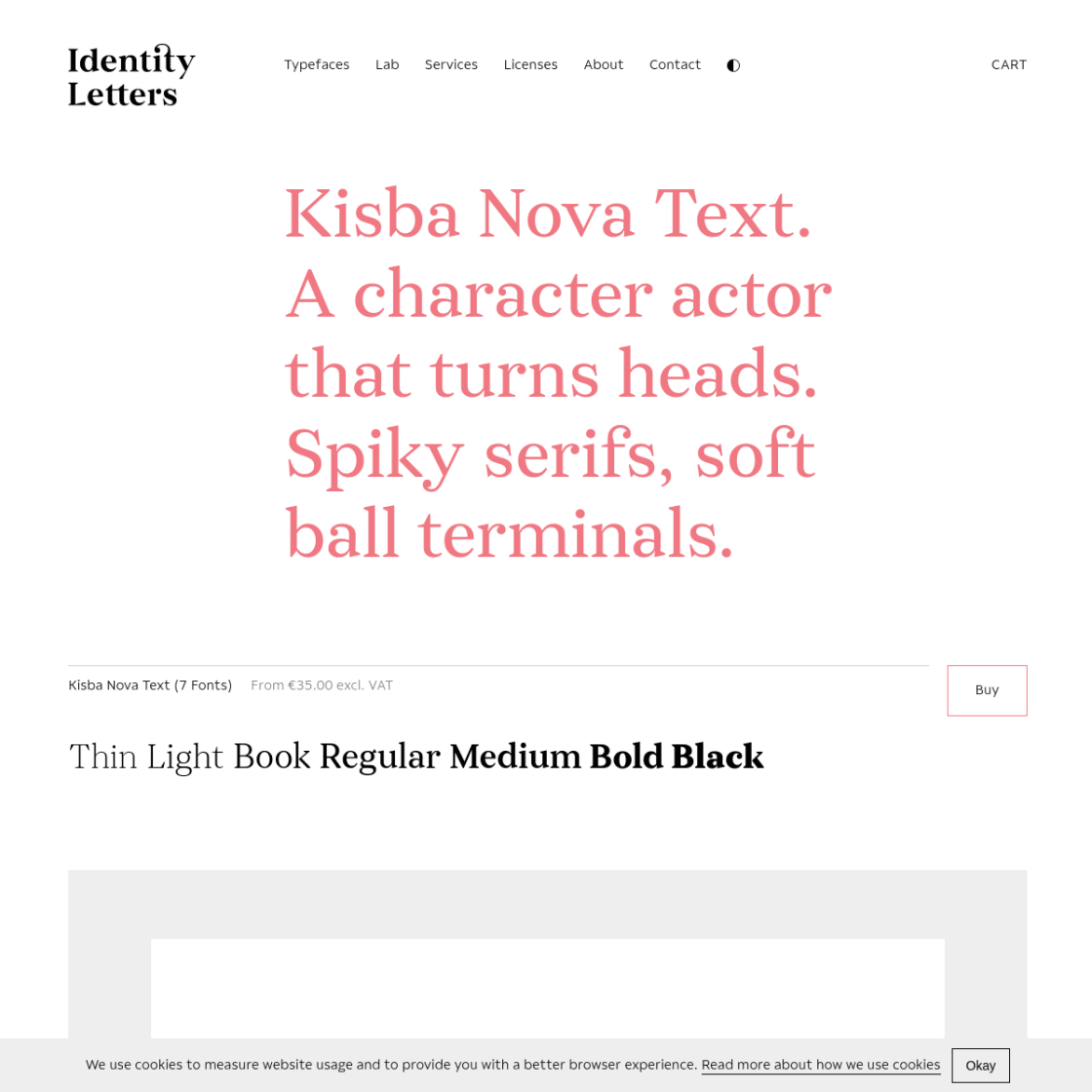 Kisba Nova Text What a beautiful serif typeface. The specimen is simple and opens with a carousel of images, but it's the type testers where Kisba Nova Text comes alive – especially the longer form paragraphs.
Greenstone This specimen for Greenstone from Sharp gets better the further you scroll. Past some basic evaluation components and stacked type testers, the specimen goes into detail of the design process.
There are more specimens added this last week on the Type Specimen website. You can subscribe to the RSS feed for daily updates, or follow along on Twitter, if that takes your fancy.
A few interesting typography links
Novo Typo goes off the grid from Eye Magazine.
I don't know if this is cool or terrifying. Facebook AI's typography deepfake can scan real-life photos and emulate the text style. A mix of the two, I think. Bit, on a lighter note, just goes to show that even machines can't typeset well even with Facebook's budget!
Kris Sowersby: The Art of Letters is available for pre-order.