Hello again! I'm Mark, and this is the Specimen Digest, a weekly typography newsletter.
Some big news in the type world this week. Nadine, John, & Julia launched I Love Typography shop. But, there's more to this than meets the eye…
Firstly, it's a crowded market. MyFonts and similar continue to dominate. But, in a race to the bottom with seemingly daily sales, I have to wonder about the quality there. It's not a service run by typographers, it's an all-you-can-eat buffet run by a large corporation. Others are following a similar and competing model: Adobe, Creative Market etc. Fonts as commodity. As creative asset. Stacked high and sold cheap. So hats off to the I Love typography team for approaching this differently.
Secondly, we're already seeing some of those differences. The shop launched with an interesting take on categorisation. CEDARS+ is a set of descriptors that can describe any script. The team have written about it in detail. It's a lofty goal, but I think this is really interesting. I've done some of this type of work before and outside of historical precedent, convention, or subjective views, it is really difficult to land on an agreed and understood set of meta data in which to describe not just the physical attributes of typefaces, but also hard to communicate attributes like 'energy' or 'rhythm'.
Lastly, I Love Typography have partnered with the very best of the independent type foundry community. I wrote in this newsletter last year that since starting this project I've come to learn how the type industry is alive and kicking despite the weight of a couple of monoliths. Exciting work is being done and what the industry lacked was a distribution channel with typography at its core.
So, go and have a browse around. Maybe buy a font or two!
Until next week!
Mark
---
Specimens this week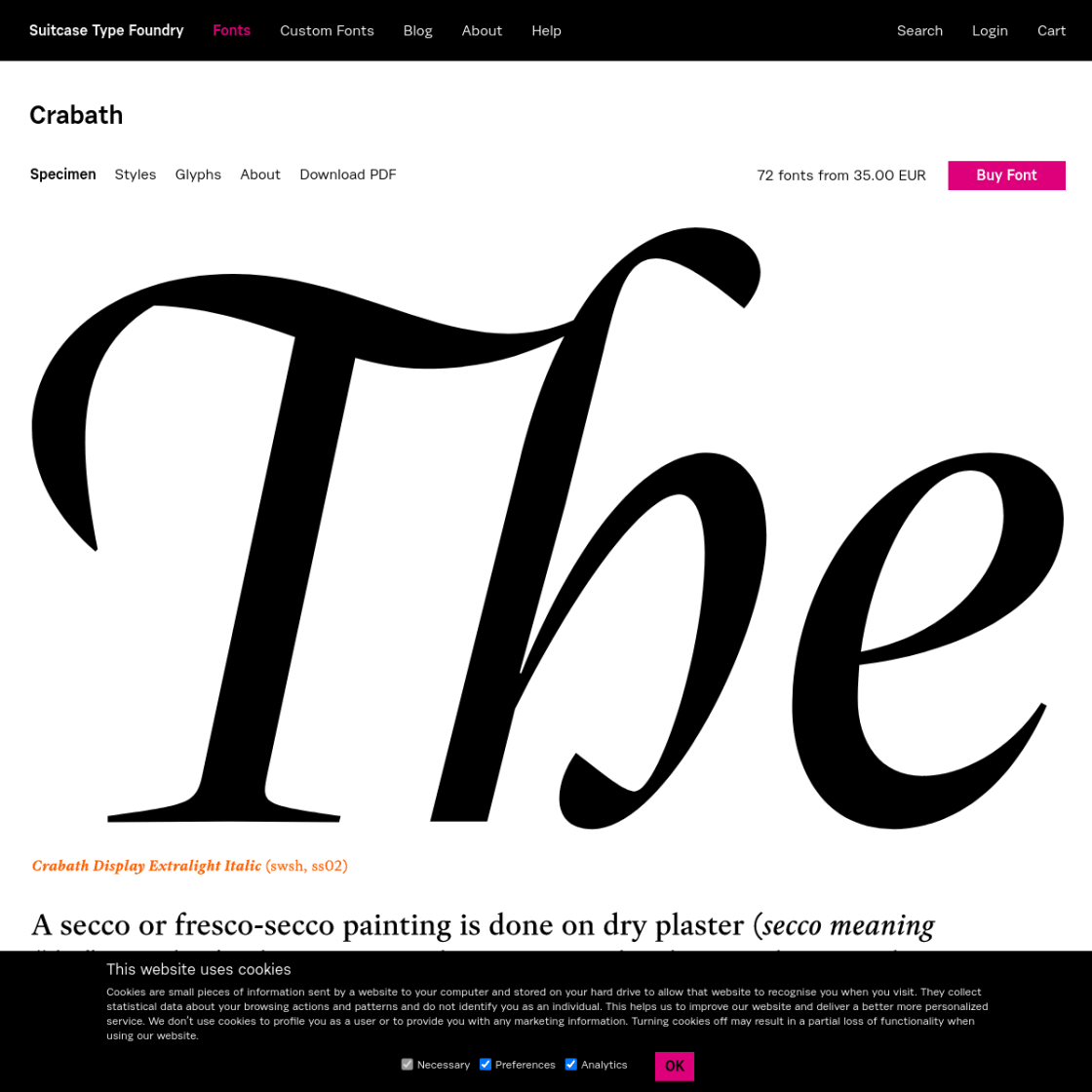 Crabath A good looking specimen of stacked large glyphs. Despite them being static, and not type testers, there are enough of them to get a good sense of the typeface in different uses.
Tetris Font This is weird, but fun, and extremely clever. An experimental specimen for a font where the letters are made from Tetris blocks. Not only that, but the specimen animates the building of them.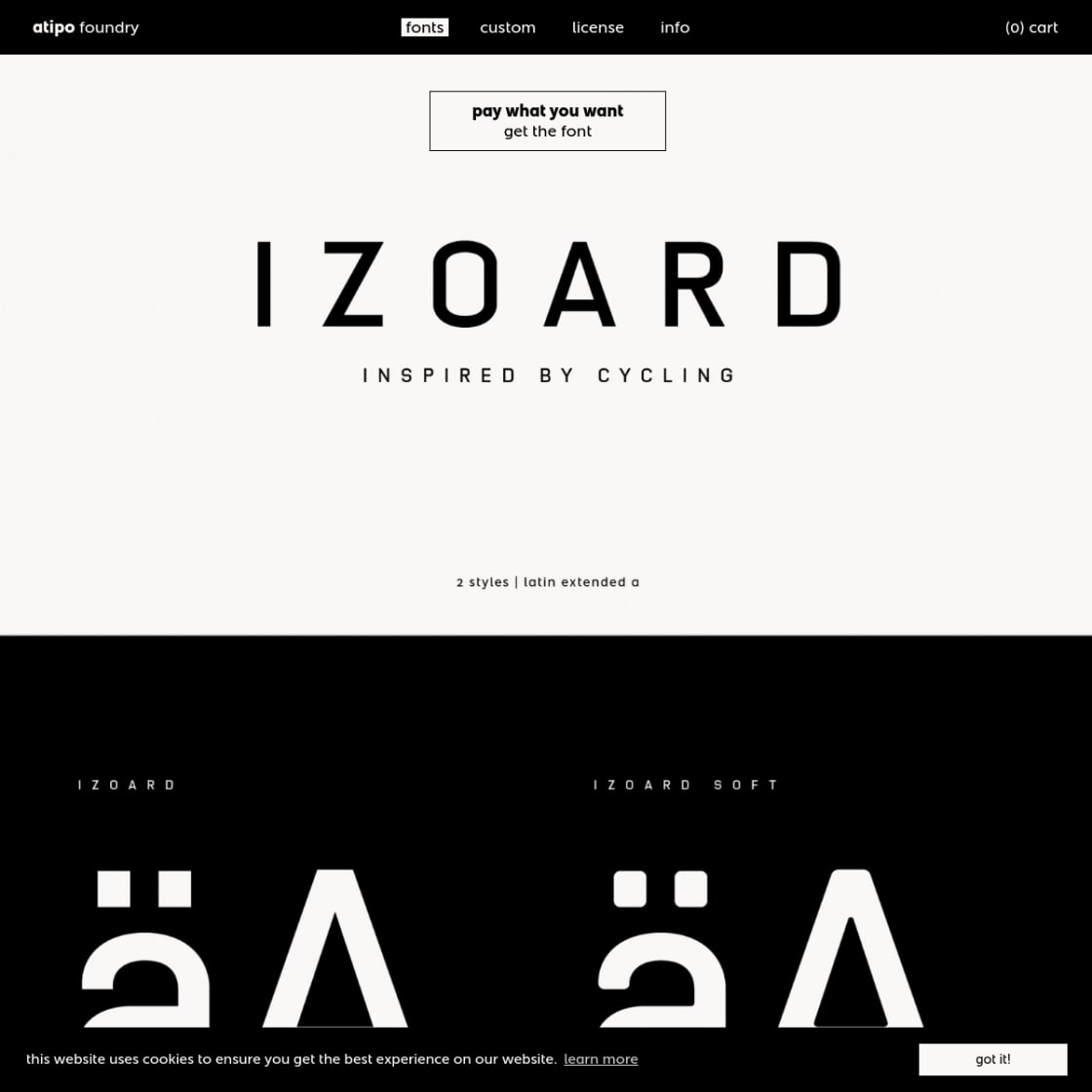 Izoard The new release from atipo is a tribute to the famous Tour de France climb. The specimen for Izoard is a stack of designed graphics which demonstrate the versatility. It'd be nice to see some web fonts in a browser, though.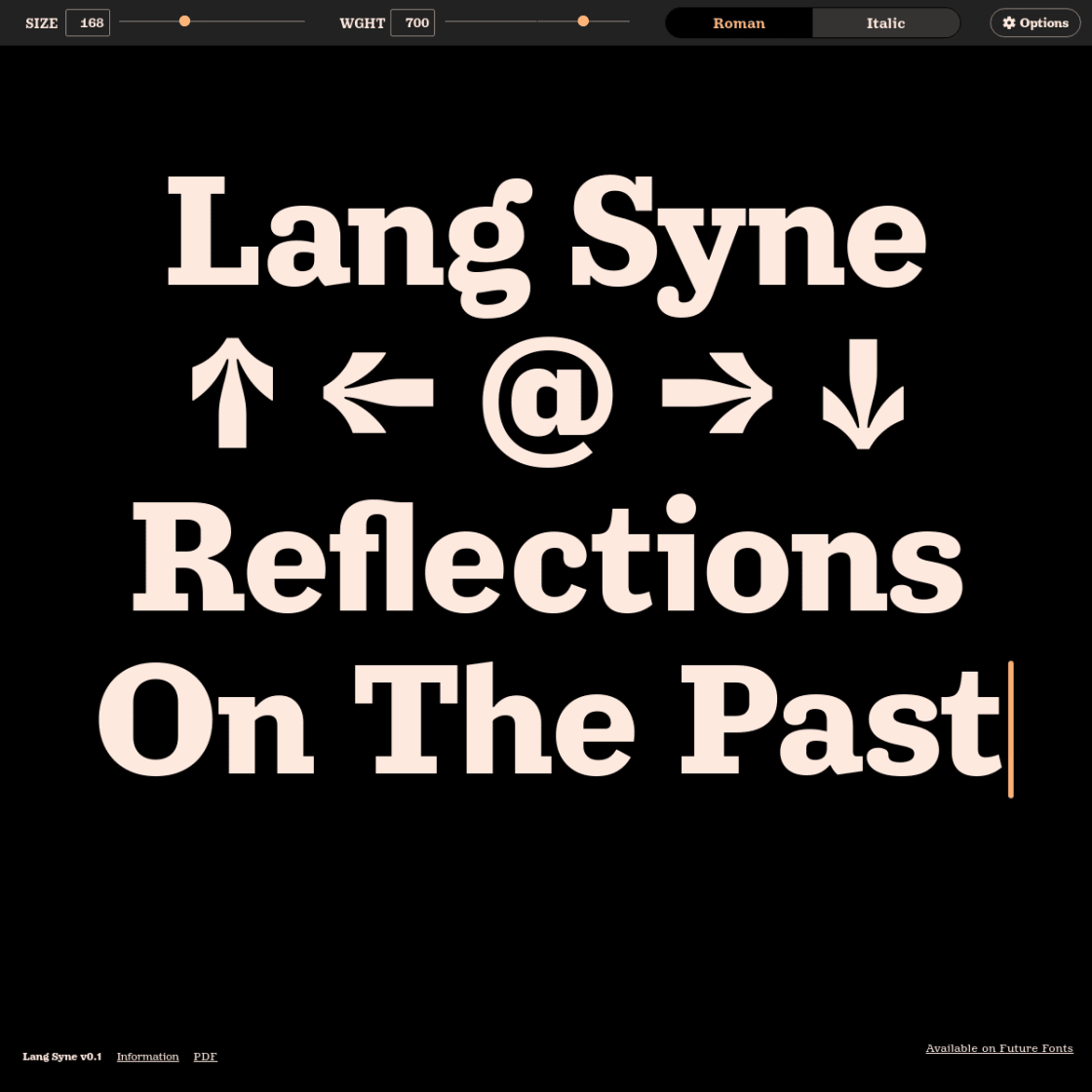 Lang Syne An efficient single screen specimen for Lang Syne from Arrow Type. Putting the type tester front and centre and using the pre-defined text as content – not just placeholder content – is something we should see more of.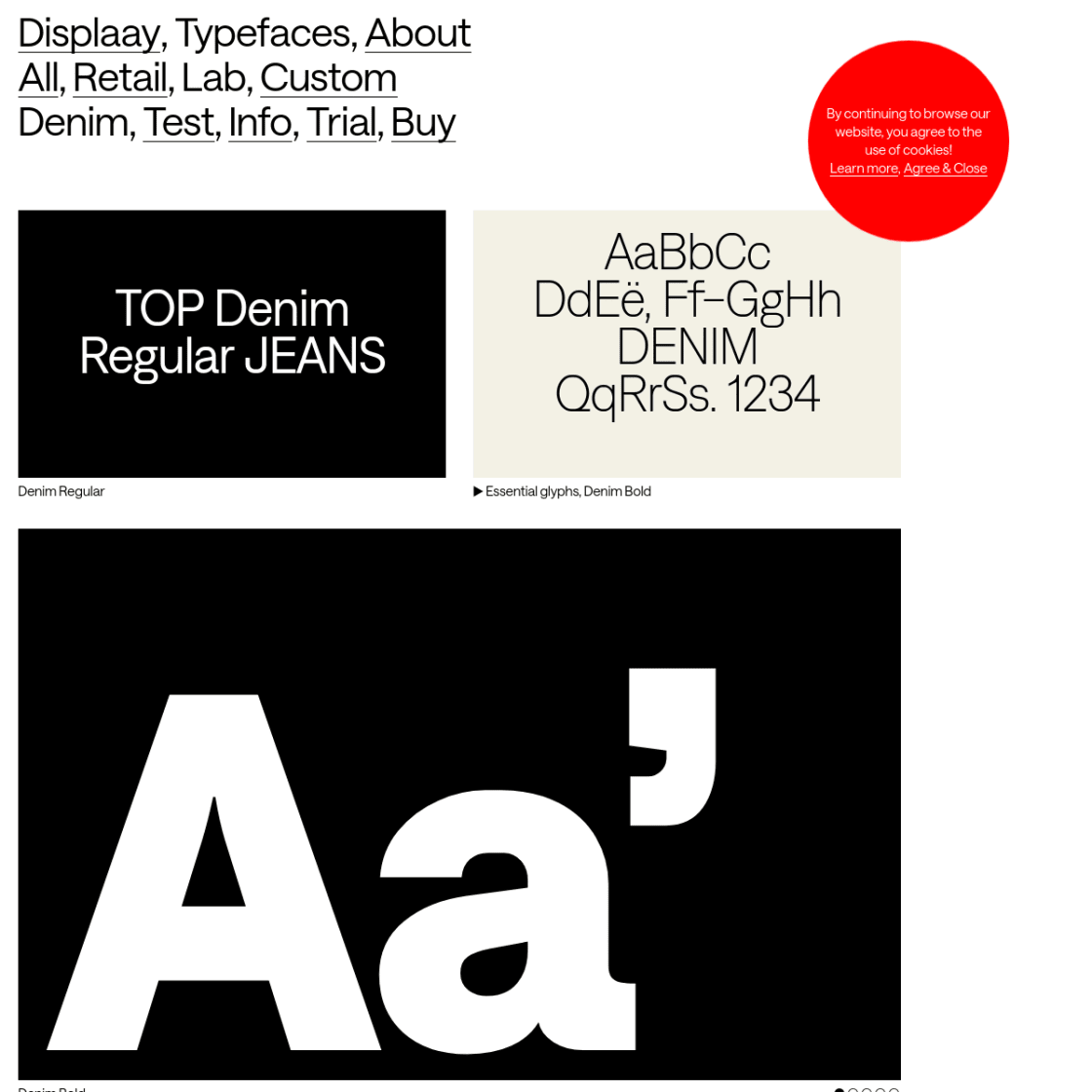 Denim Displaay continue their templated specimens for their new release, Denim. A grid of carousels of example designs followed by a feature-filled type tester.
Tartuffo A bright specimen for Tartuffo. "This new font, the Tartuffo, is as bad-looking and bitter as the hypocrites in literary works". Check out the ligatures!
There are more specimens added this last week on the Type Specimen website. You can subscribe to the RSS feed for daily updates, or follow along on Twitter, if that takes your fancy.
A few interesting typography links
Nick Sherman has created a cool demo for Gridlite that he used in the design for the 2021 Typographics conference.
Designing a Custom Typeface That Works for Indeed
Lang Syne is available on Future Fonts.
Mathematical and Puzzle Fonts/Typefaces. This is where I found the Tetris font I featured above.