Hello again! I'm Mark, and this is the Specimen Digest, a weekly typography newsletter.
Most than most, I enjoy getting newsletters from type foundries. Roundups of their latest releases, what they find interesting, collaborations with other designers. They're like a barometer of industry vibrancy and health and a great indicator of how diverse the work is. It's a welcome distraction from the corporate memphis of modern tech.
What caught my eye this week was a lovely newsletter from the talented team at Hoefler&Co titled 'A Cabinet of Curiosities'. It's a little story of the unusual glyphs in many of H&Co's typefaces but they each come with a little description as to why.
I'd encourage you to go and have a read and subscribe to the newsletter.
As a graphic designer I'm always thankful of these tiny moments to learn about the many, many details type designers take into account. It's the aggregation of these moments that all add up to something wonderful. The devil really is in the detail.
Until next week!
Mark
---
Specimens this week
West The specimen for Fontwerk's newest release, West, builds on their other specimens. Comprehensive, stylish, with just the right mix of functional and delightful.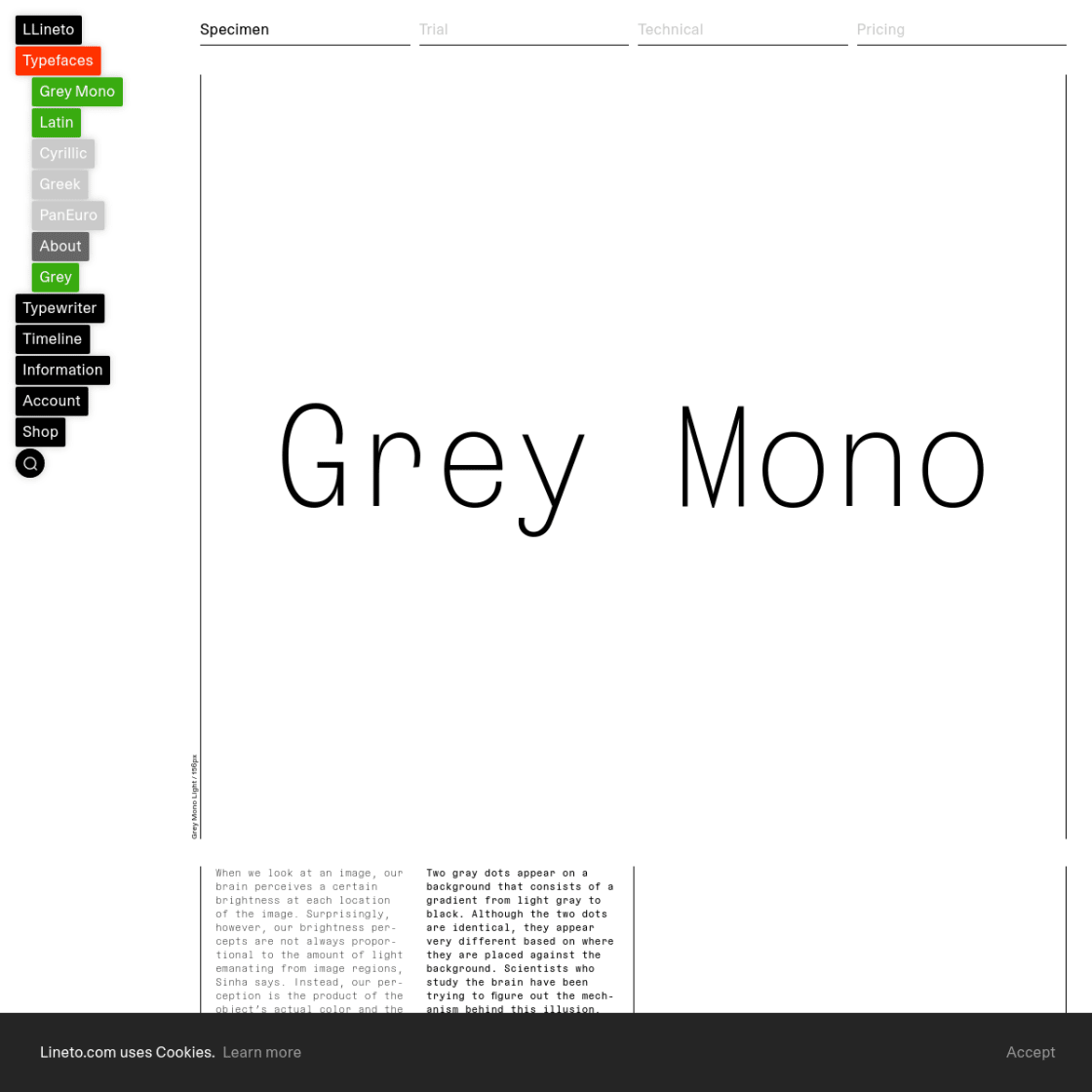 Grey Mono Lineto's specimens are always interesting. This one for Grey Mono gets better the more you scroll with blocks of long form content in different weights and columns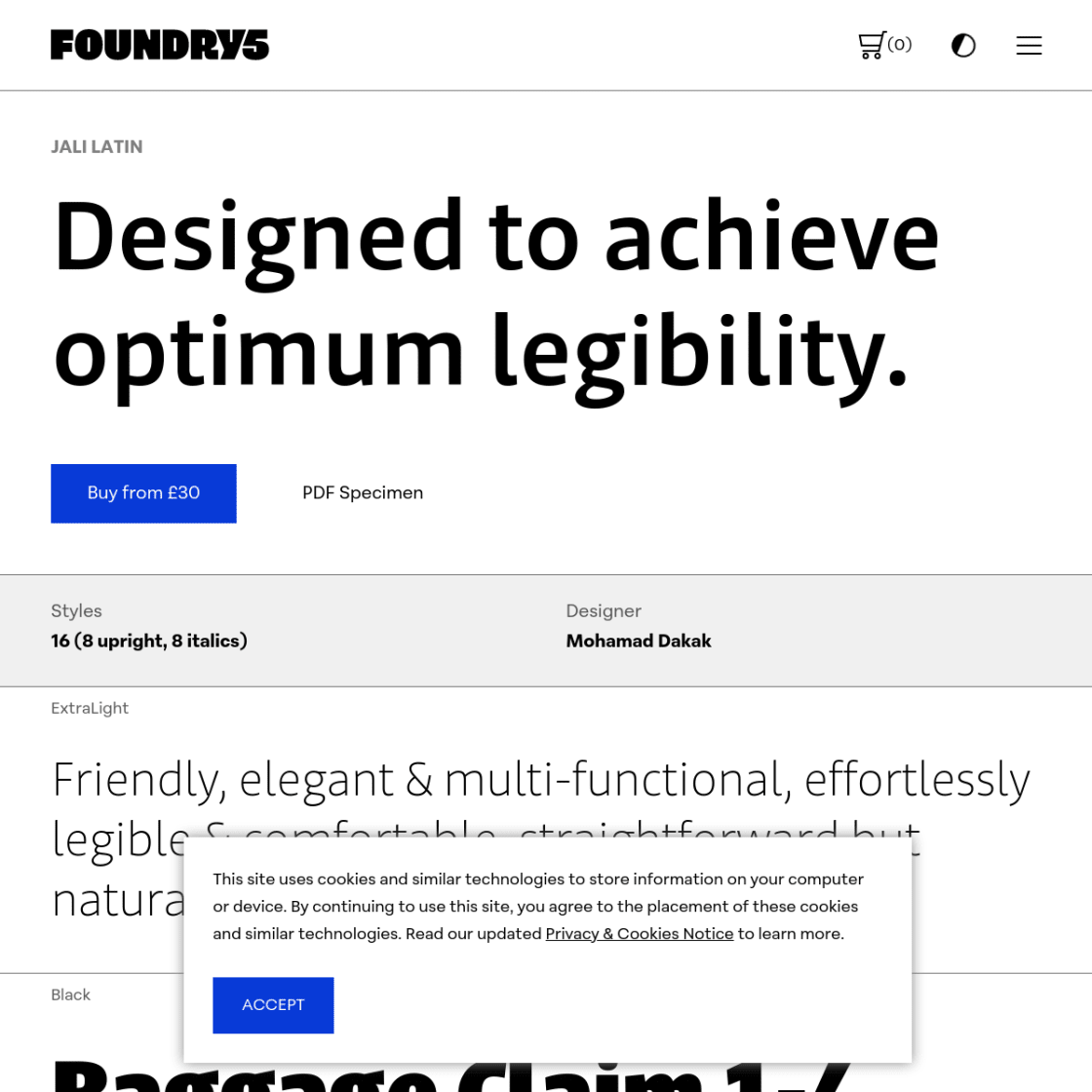 Jali Latin What the specimen for Jali Latin lacks in character and individuality, it more than makes up in usefulness and usability. Almost everything is here to fully evaluate the typeface.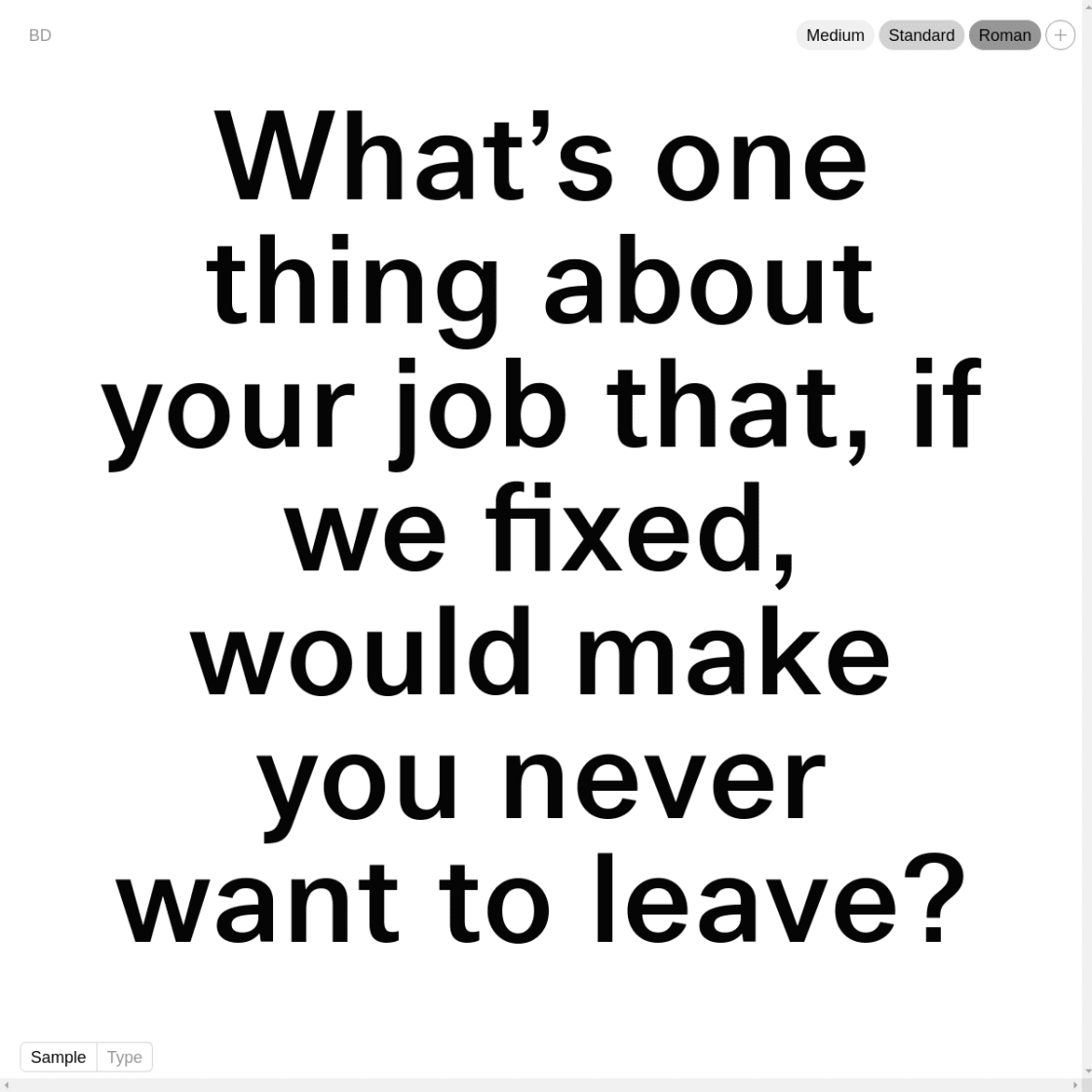 Lars Full screen type tester. HUGE type. Unconventional UI with a few little surprises. MIssing a few details, though, to make some really informed decisions about if you want to buy it or not.
Bretagne Want to peruse your type to the relaxing sounds of running water and acoustic guitar? A sparce specimen which is just unconventional enough to make it interesting. Good stuff.
Agena Display The hero image for this specimen for Agena Display by Copper and Brasses hints at what's to come after the stacks of type testers. Really effective branding and design showing off the features of the typeface.
There are more specimens added this last week on the Type Specimen website. You can subscribe to the RSS feed for daily updates, or follow along on Twitter, if that takes your fancy.
A few interesting typography links
Dinamo release a brilliant redesign of Font Gauntlet.
Markdown in Academic Writing from iA.
Mark Simonson's Bookmania Cookbook is a great little read outlining how to access and use Bookmania's swash features.
June's Font of the Month: Fern Text is an accompanying article for the latest release from David Jonathan Ross.