Hello again! I'm Mark, and this is the Specimen Digest, a weekly typography newsletter.
Well, it's been a few weeks since our last newsletter. Welcome back! And, apologies. School holidays, lockdown easing slightly in Wales meant my family and I took a nice little break to North Wales. Anyway, we're back now, and so are a few type specimens for you to have a look at. Some good typography links this week, too.
Until next week!
Mark
---
Specimens this week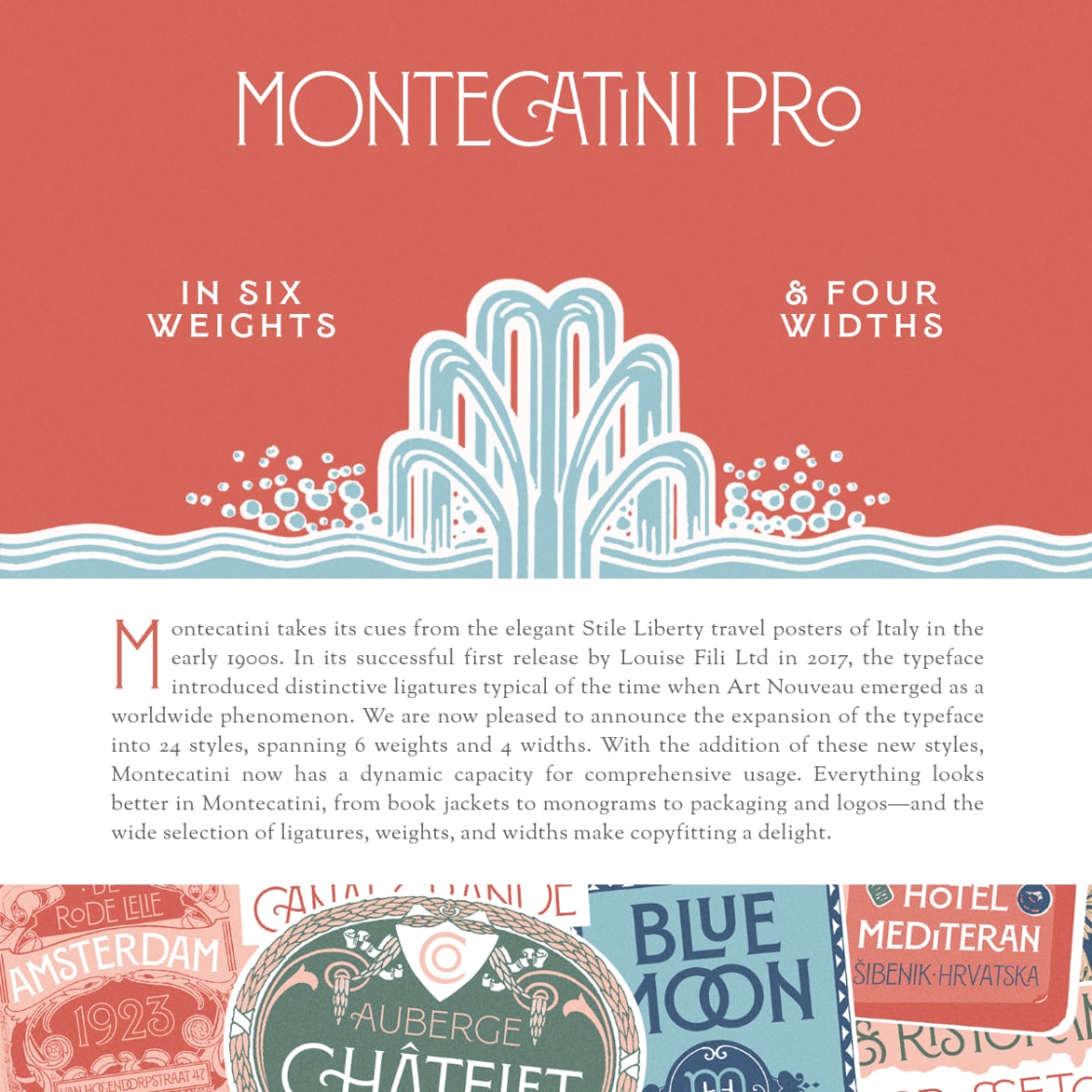 Montecatini Pro Will you look at that CA ligature in the title! This specimen for Montecatini is very refreshing. Leading with design information and inspiration, the specimen goes on to provide type testers. The real stand-out, though, is the real selling point: the contextual and stylistic alternates.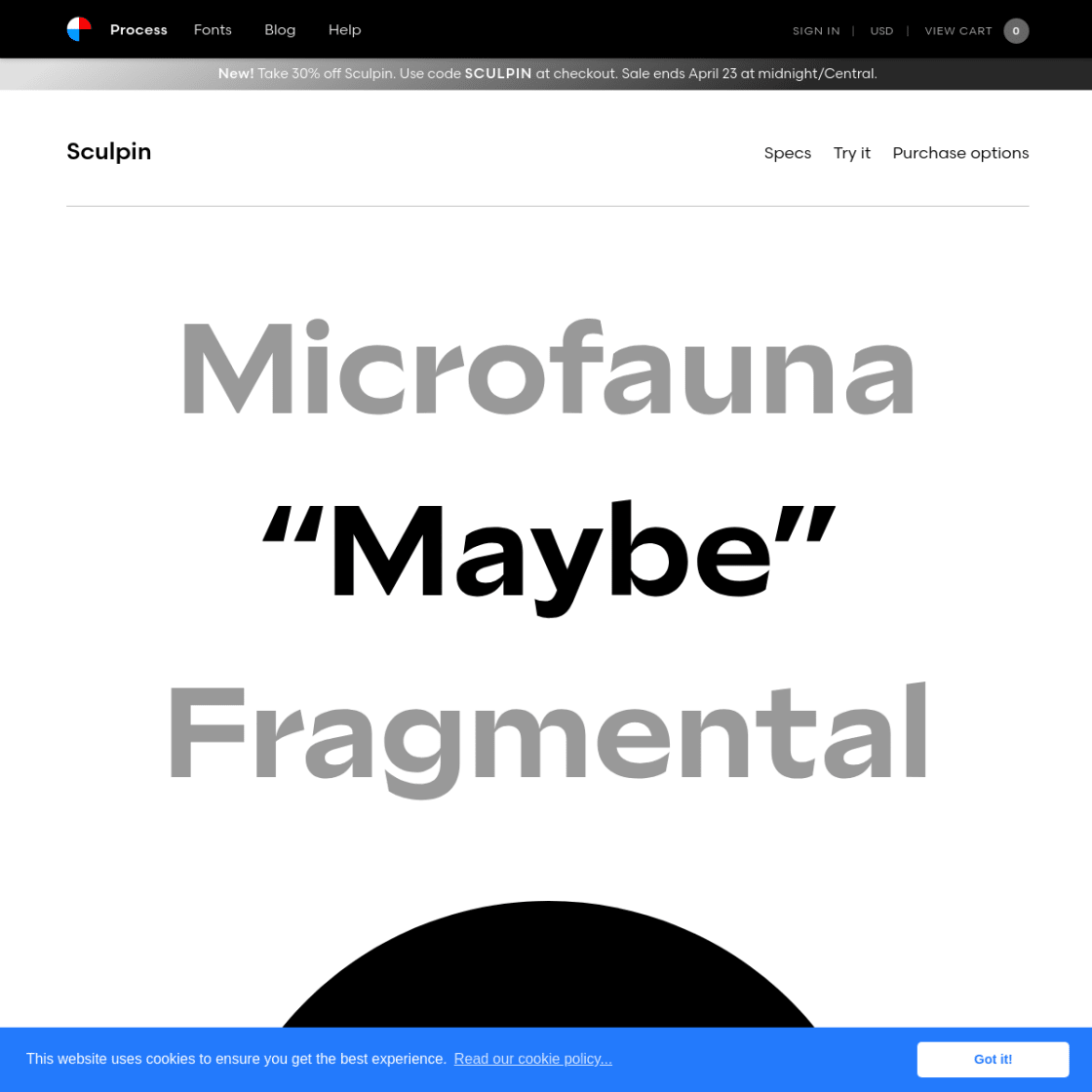 Sculpin Process's type specimens are always so simple, engaging, and just useful enough to tempt any designer to part with their cash. Really good specimen with larger than life type.
Uivo Uivo is a geometric grotesque hybrid with a specimen full of personality. The delicate balance of marketing, usefulness, distinctive, and design is well constructed with a simple colour palette, stacked specimen components, and finishing with some really useful customer testimonials. I wish we'd see more of those.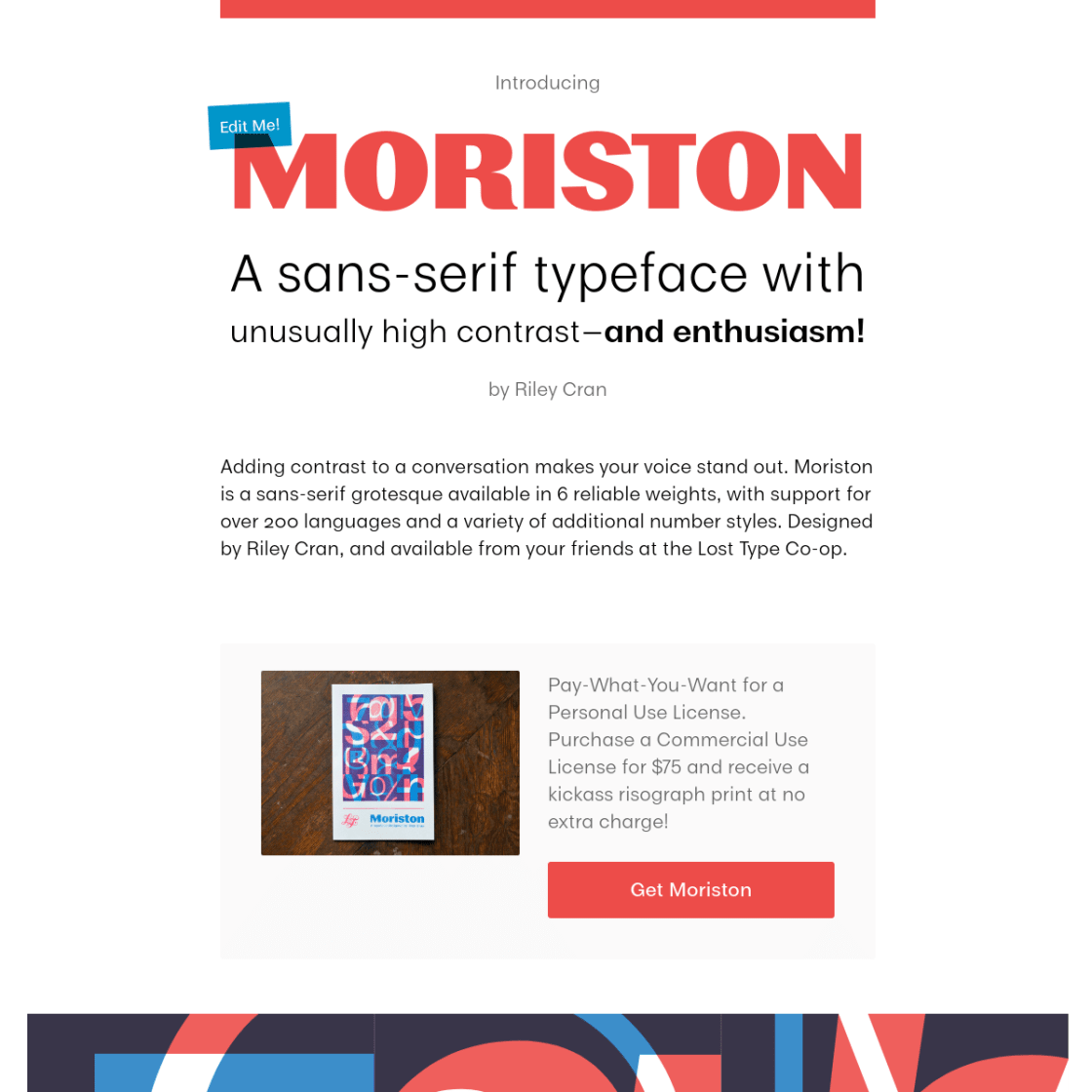 Moriston Part article, part type specimen, and part – sort of – product landing page. The 'pay-what-you-want' personal licensing is a welcome addition, plus the various calls to action for signing up to the newsletter. These commercial additions – whilst welcome here – are sadly lacking from many specimens out there.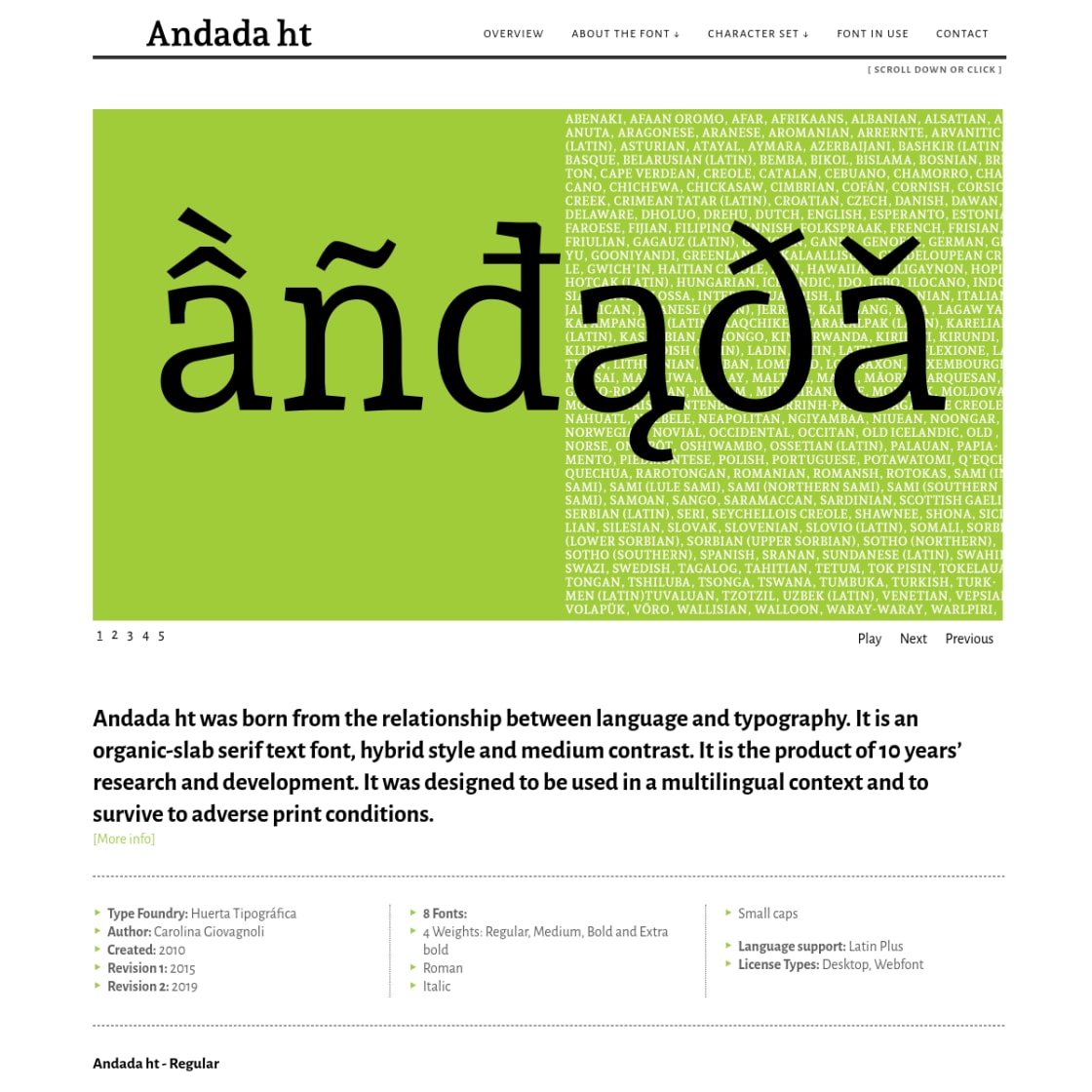 Andada This specimen for Andada is well constructed and comprehensive. The fonts in use section is particularly useful to see real-world application.
Auger Mono There is something about this specimen that reminds me of the printed specimens from Emigre in the mid 90's. Maybe it's the colour combinations, or the simple panels of large glyphs.
There are more specimens added this last week on the Type Specimen website. You can subscribe to the RSS feed for daily updates, or follow along on Twitter, if that takes your fancy.
A few interesting typography links
Thoughts behind Pangea, the typeface that connects cultures and saves the environment.
Typographics 2021 is coming.
Tosche has a fascinating article on ink traps and pals.
I'm a big fan of Studio Feixen's fonts. They have this great wiki on how to use alternates etc and even animating fonts. Great stuff.
Need to self-host variable fonts? (I do!), then read this from Bernard Nijenhuis.
A digital remaster of The Design of Forms in government departments from 1962 from Nick Colley. Just. Amazing.