Hello again! I'm Mark, and this is the Specimen Digest, a weekly typography newsletter.
Finally. It's February. Happy February! For us in the northern hemisphere, spring is coming!
A short round up of a few specimens this week. It's been a bit quiet with only a few new releases, but there is one notable exception; Build is a new release from Extraset and – as we used to say in the North of England – it's a corker!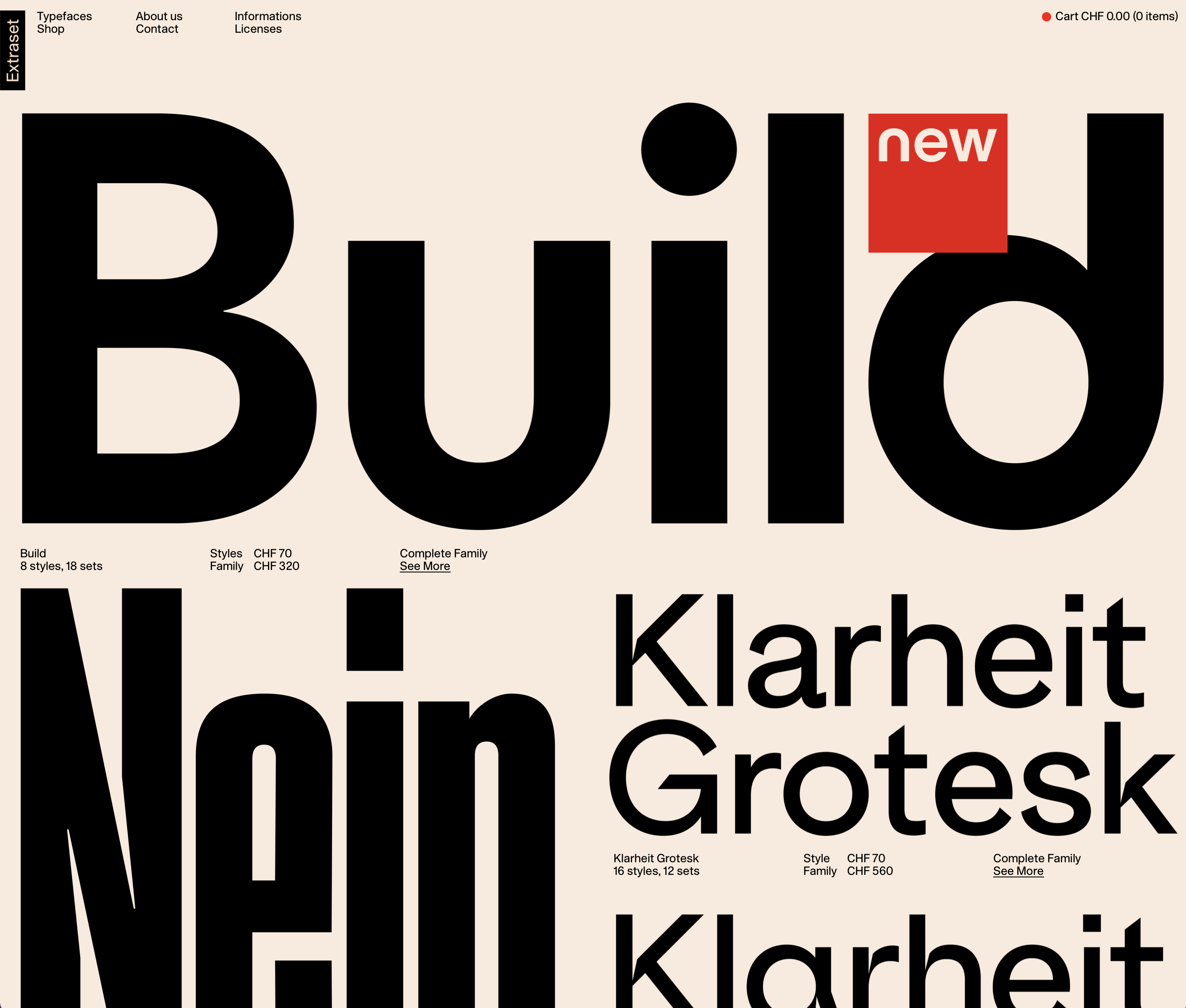 Setting aside the variety and outright usefulness of this quirky geometric sans, let's talk about the specimen. Extraset's specimens have a wonderful feel to them. They expertly straddle a print and natively digital aesthetic. Sensible use of multi-column layout, but it's the photography and stark lack of colour that shines.
This specimen just oozes mid-century design aesthetic. The reader is transported to a time of innovation and production of design classic after classic. You can almost smell the walnut veneer and attention to detail.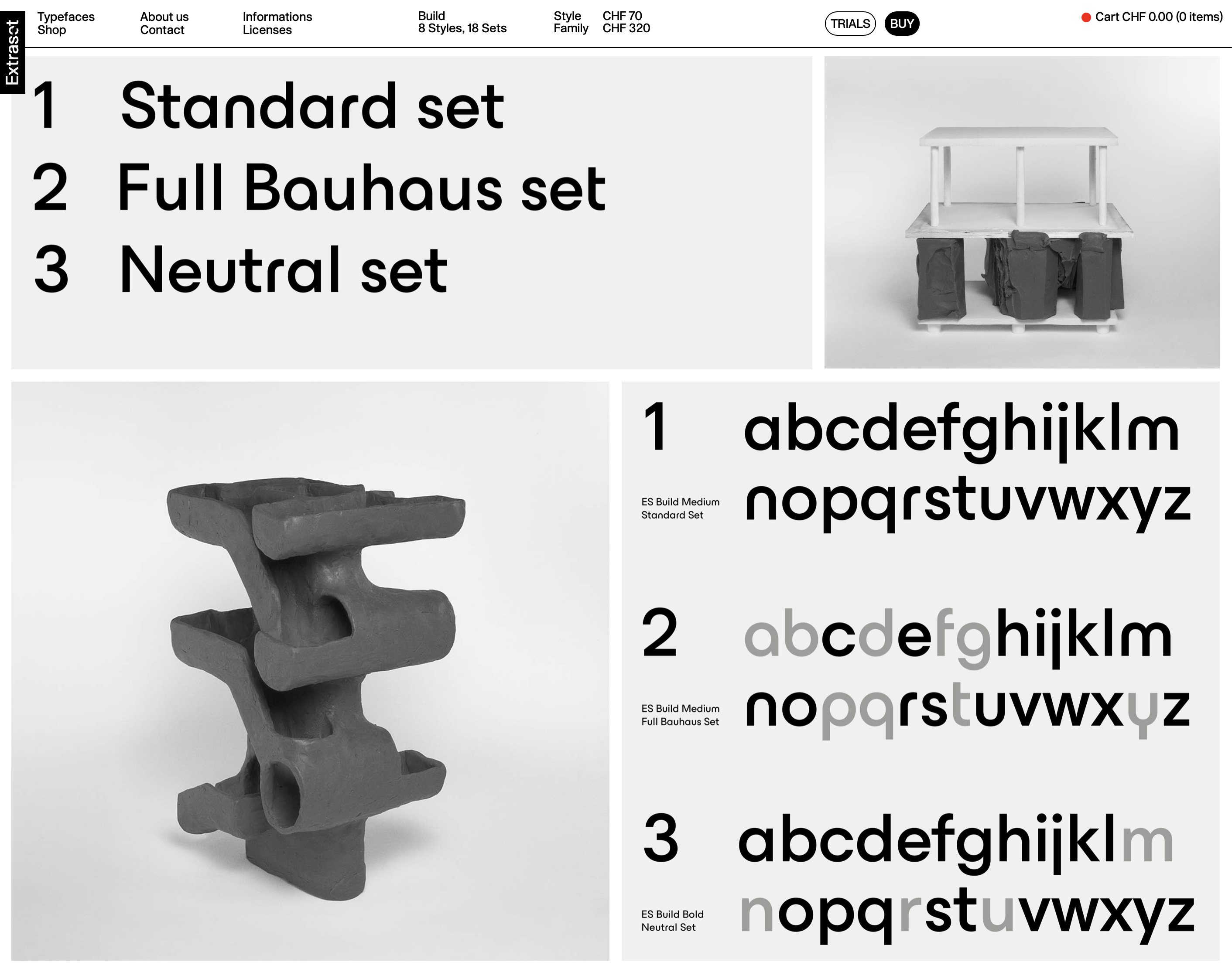 But it's not just the feel. Or the typesetting. Or the brilliant use of abstracted photography. It's that this is just a very, very useful specimen. The typesetter is amongst the best I've used. Why? For me, it's just one thing. Instead of obscuring alternates behind CSS stylistic sets, or OpenType nomenclature, the alternates are toggles, as are the various OpenType options. But Extraset use their own language to describe them.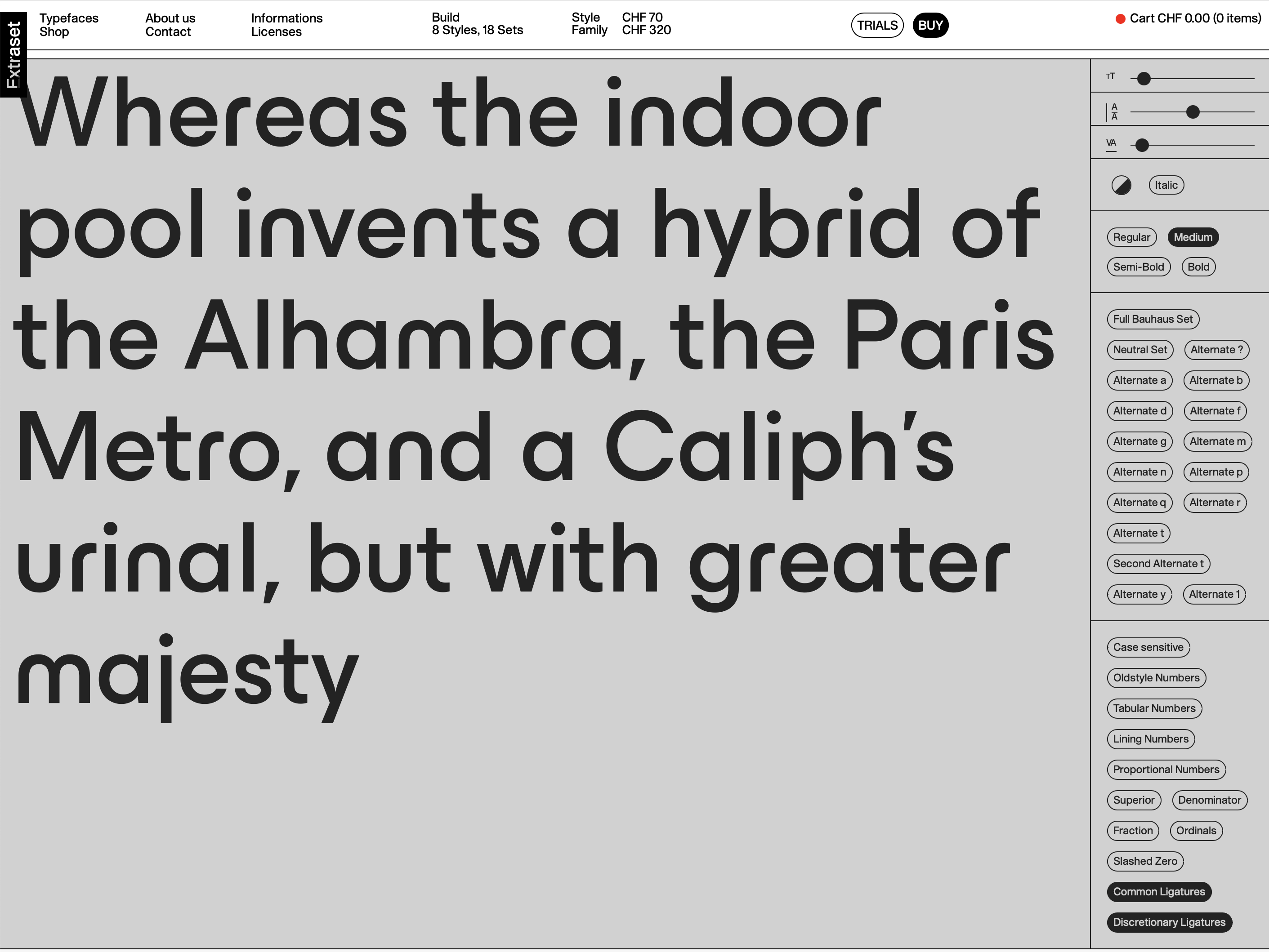 I joked yesterday that I almost spent over two thousand pounds on just two new variable fonts. Build was one of them (it's still in my shopping cart).
Thanks for reading.
Mark
---
Specimens this week
Resonay A really detailed one-page specimen for Resonay from Typemates. I may have outlined this specimen design before, but it works really well. Particularly as you move further down the page to how the opentype features and licensing information is displayed.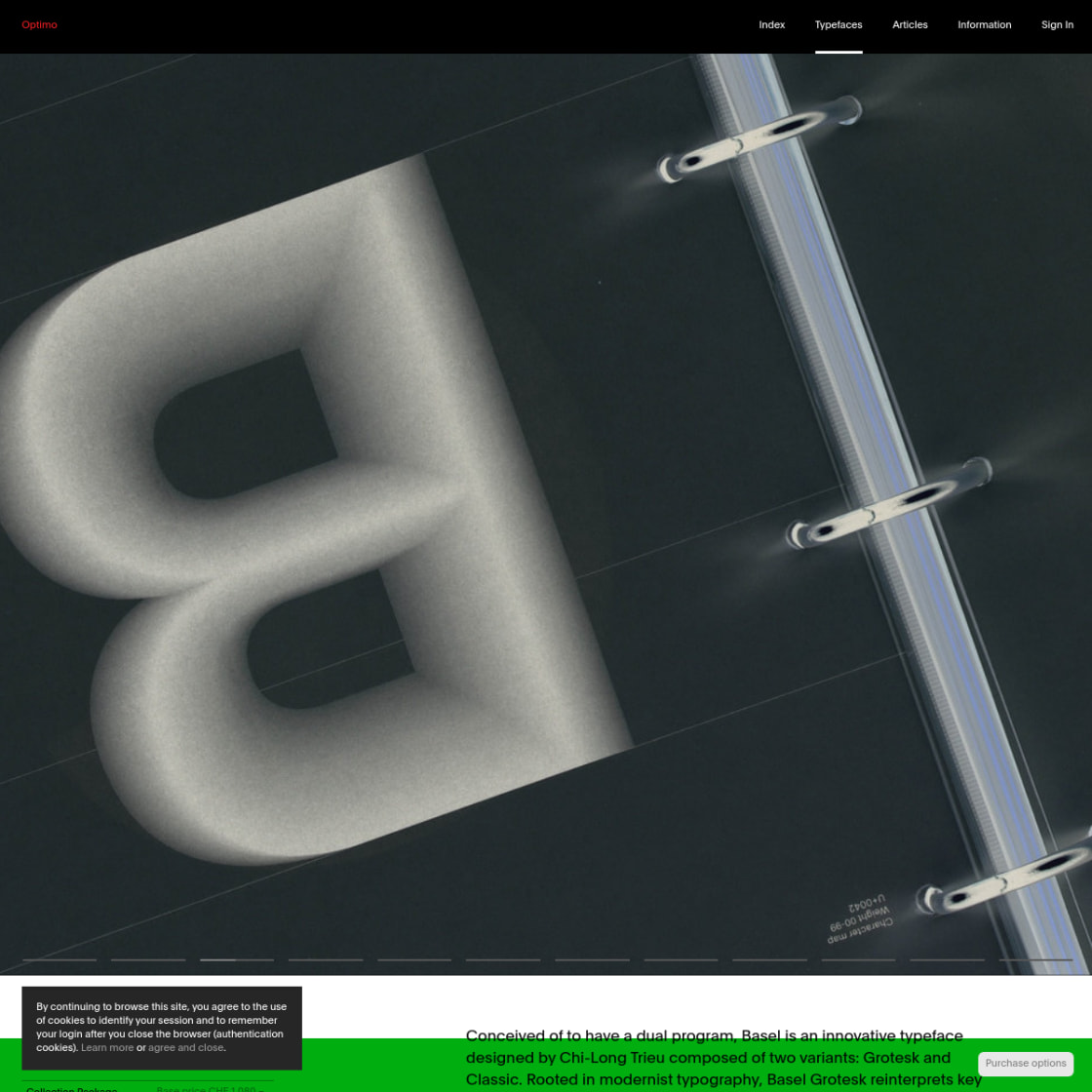 Basel Optimo's specimens work really well and present their typefaces in a functional, yet pleasing, way. What works particularly well is the stack of preset typetesters, each with slightly different content.
Aerobik A fairly standard looking specimen for a quirky typeface. The sense of humour is evident throughout, though, and works really well. I can't quite understand the replacement cursor illustration – but I like it!
Garton Derived from an old letter from Garton Brewery, Bristol, Garton is a typerwriter-inspired monospace from Colophon. The specimen has a couple of notable features: the animated typewriter style example, and the great copywriting.
There are more specimens added this last week on the Type Specimen website. You can subscribe to the RSS feed for daily updates, or follow along on Twitter, if that takes your fancy.
A few interesting typography links
Just a couple of links for you this week:
Roel released the new beta of Wakamaifondue, the tool for taking a deep look at your fonts. It's brilliant.
The Story of Metro Nova from Doug on how he helped with the creation of Metro Nova.