Hello again! I'm Mark, and this is the Specimen Digest, a weekly typography newsletter.
Over the next few weeks, I want to take a look back at some of my favourites from the last nine months or so of running this project. It'll be a mix of typefaces and specimens, and we started with some monospace fonts before the holidays. Today, I have a few grotesques for you. But I will ask you to firmly put aside your idea of this type of classification. It seems whoever you speak to has a different idea of what makes a grotesque. Or Neo-grotesque. I'm sure, just around the corner, there will be post-grotesque, punk-grotesque, and post-new-punk-grotesque revivals.
Regardless of what you want to call them, the characteristics of these typefaces are very now. Especially when set in caps, bright flat colour, and juxtaposed with heavily stylised imagery. Can you ever have too many? Where grotesques are concerned, I like to think of them as spare lightbulbs. You can never have enough. And you never know when you might need one that is only very slightly different to all the others.
Thanks for reading.
Mark
---
Specimens this week
Residenz Grotesk A specimen that reads like a product page, including often used conventions such as the alternating image and paragraph combination. Where this specimen breaks with convention is the navigation stuck to the bottom of the page.
Sombra The specimen for Sombra is templated but efficient. Stacked typetesters greet the user before displaying some in-context designs in striking orange and black duotone.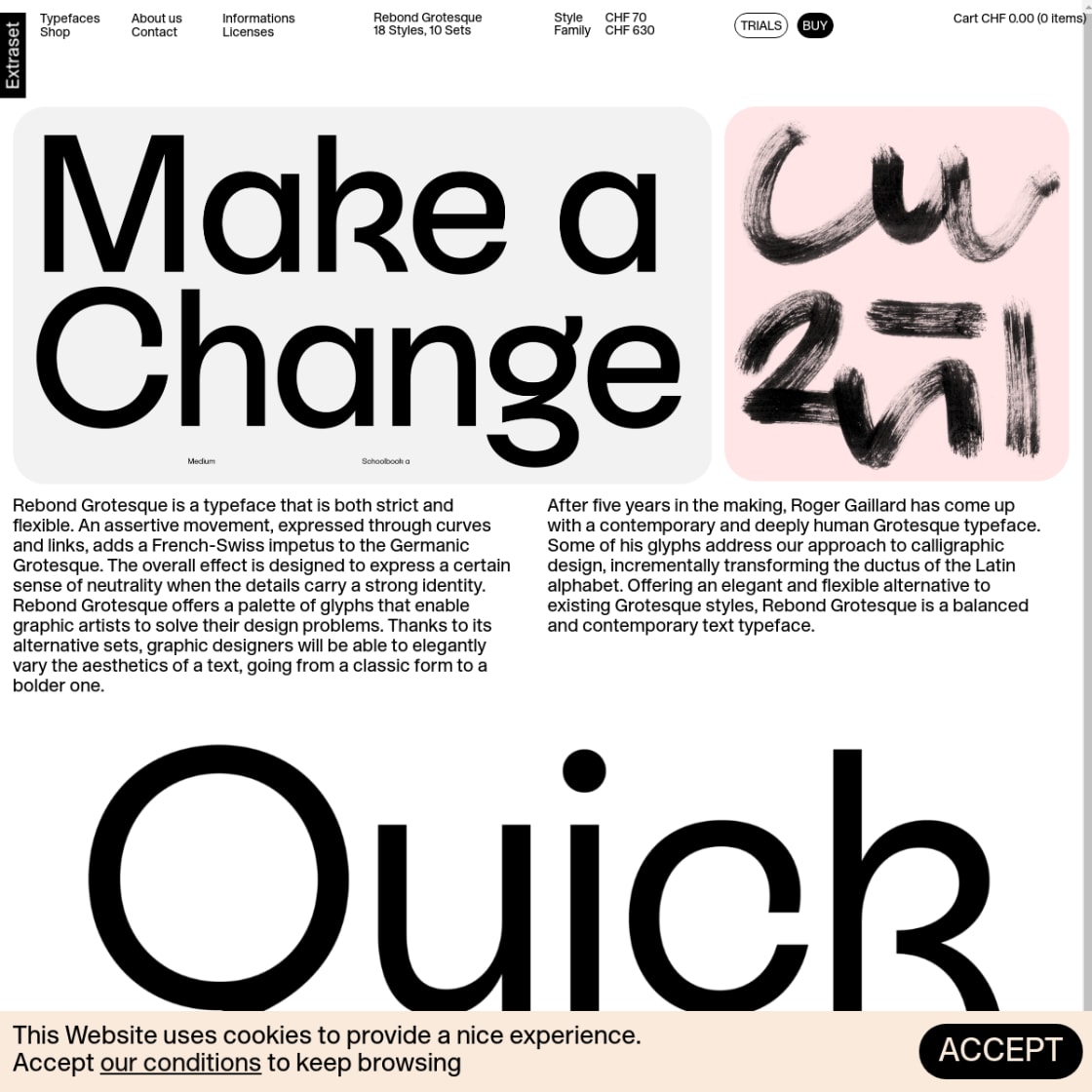 Rebond Grotesque Another detailed (and delightful) specimen from Extraset. It strikes exactly the right balance between inspiration, design, functionality, and technical features. The type tester is particularly good with toggles for all the font's features.
Case A new typeface from Fontwerk. Case is a modern Neo-Grotesque made for the new Twenties. The specimen's subtle use of photography of found objects or urban textures works nicely with the content. The information architecture of Fontwork's specimens work really well in guiding the user down to more detailed information.
Space Grotesk A striking and simple one-page specimen for Space Grotesk. Neatly displaying the variable weight axis with mouse-over animations, the specimen shows just opentype features and a comprehensive list of glyphs. No type tester, though, which is a shame.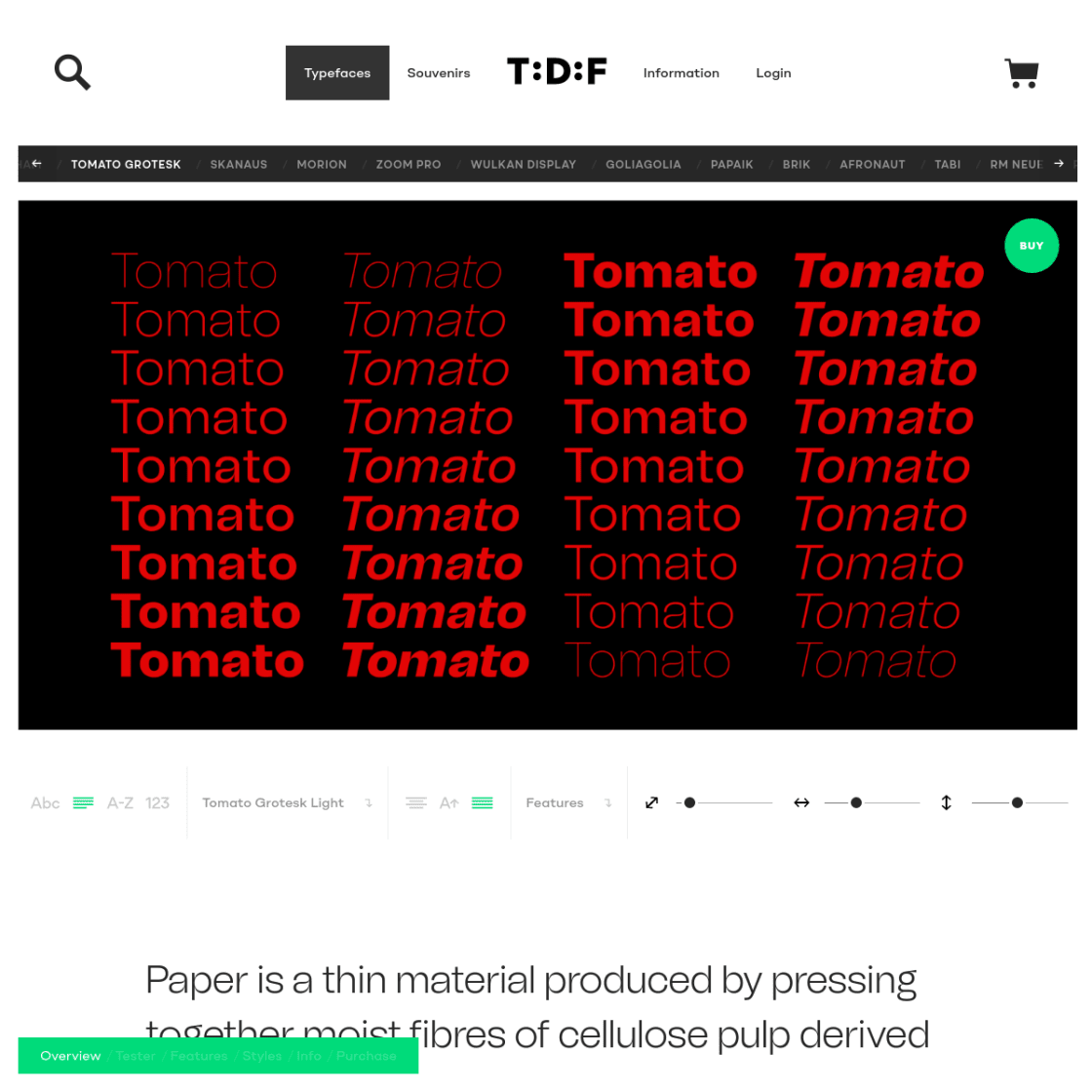 Tomato Grotesk This specimen from The Designers Foundry for Tomato Grotesk has a really great type tester and opens with an example showing the whole design space.
There are more specimens added this last week on the Type Specimen website. You can subscribe to the RSS feed for daily updates, or follow along on Twitter, if that takes your fancy.
A few interesting typography links
The specimens from the class of 2020 at Type and Media are really lovely. Such good work.
How do you design a font for a fictional language? French singer, Nosfell, speaks their own language – 'Klobobetz' – and French graphic designer Jérémy Barrault recently designed a typeface for it.
Print Magazine's favourite typefaces of 2020
And, the much-anticipated list of favourites from I Love Typography