Hello again! I'm Mark, and this is the Specimen Digest, a weekly typography newsletter.
It's the time of year for awards and lists. 'The best of…', 'The most popular…' 'Readers favourites…'. I thought about doing this for this newsletter. A selection of the best specimen sites and designs, or a roundup of the most popular. Problem is, it's all so subjective isn't it? Until you see a typeface in a design who is to say it is successful or not? A specimen might be beautiful to look at but lead to no sales. At this point, I'd prefer to be an observer, a collector, with the occasional comment.
But what I will do – now that typeface releases are significantly slowing up to the holidays – for the next couple of newsletters I'll post a selection of categorised specimens: Sans serif, serif, display, mono etc. As a subscriber to quite a few newsletters it's useful when an author takes a look back beyond when I signed up to let me know what I've missed.
Speak to you next week!
Mark
---
Specimens this week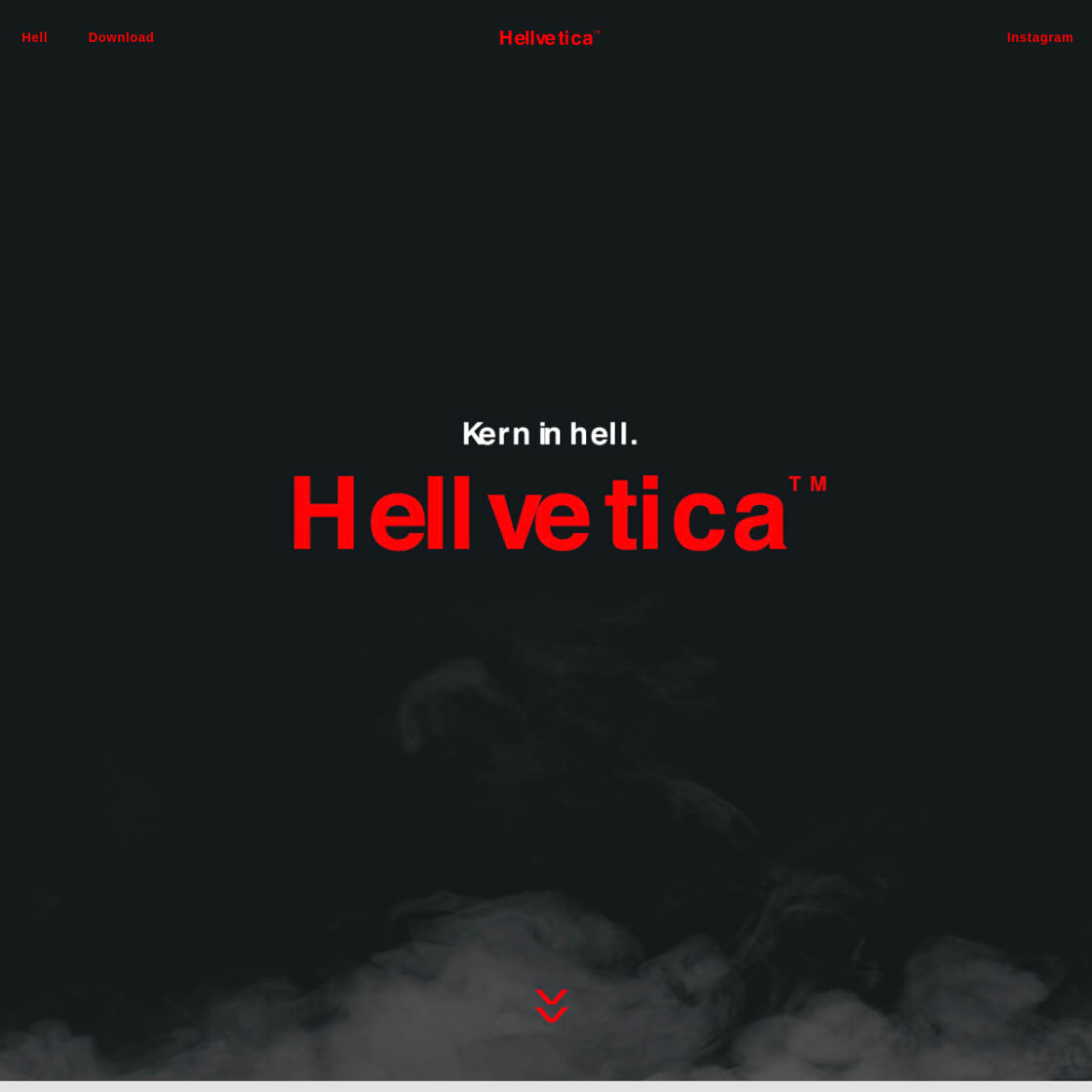 Hellvetica Want to troll a designer? Just mess with the kerning. Although, maybe not as overtly as this wonderfully useless typeface. Playful, tongue-in-cheek, and why the hell not? Brilliant.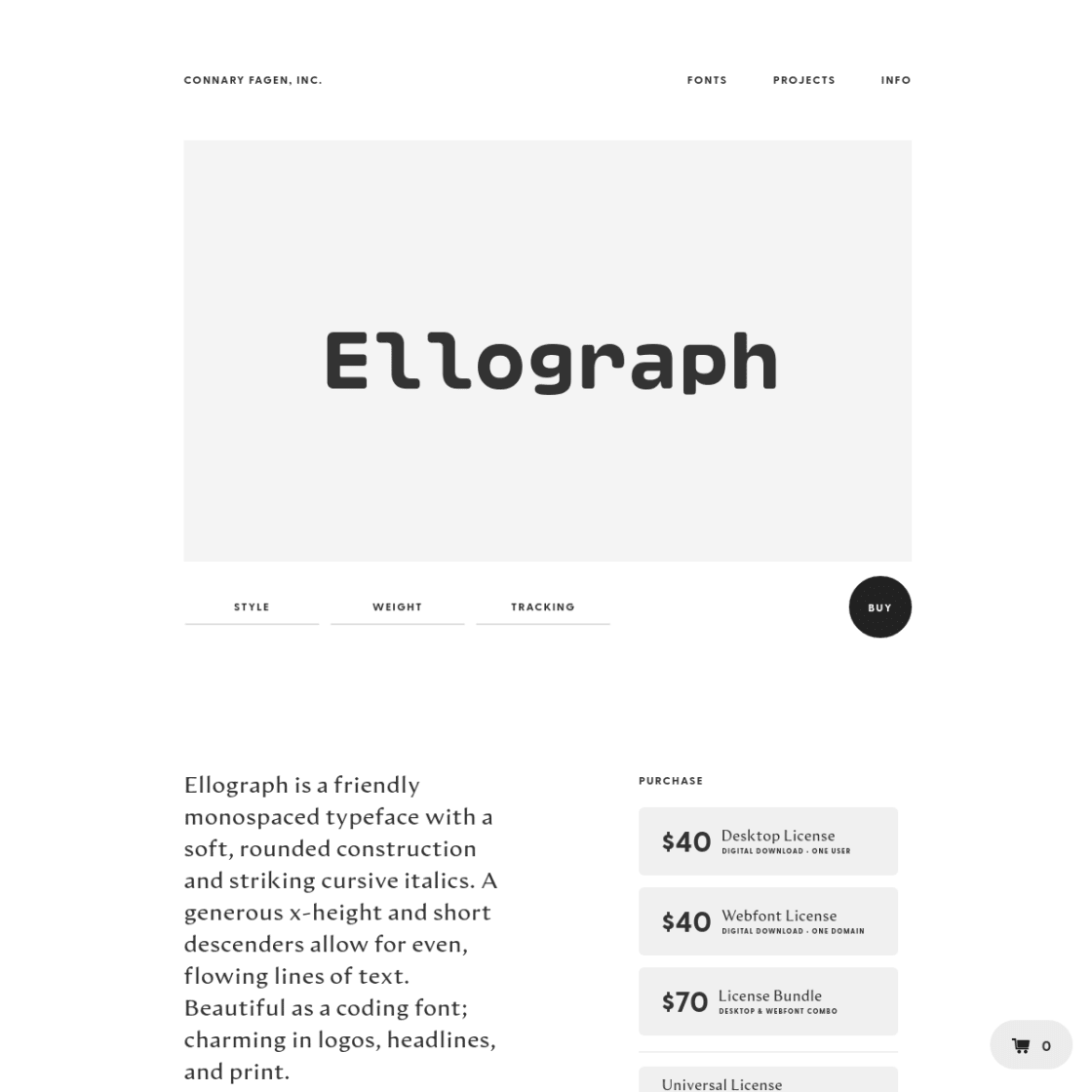 Ellograph An sparce specimen for Ellograph from Connary Fagen. Opening with an unusual type tester followed by some fabulous example usage designs. Shown full screen, these really do show off the font's features well. The glyph table below is a little small in comparison, however, and could use a large scale preview.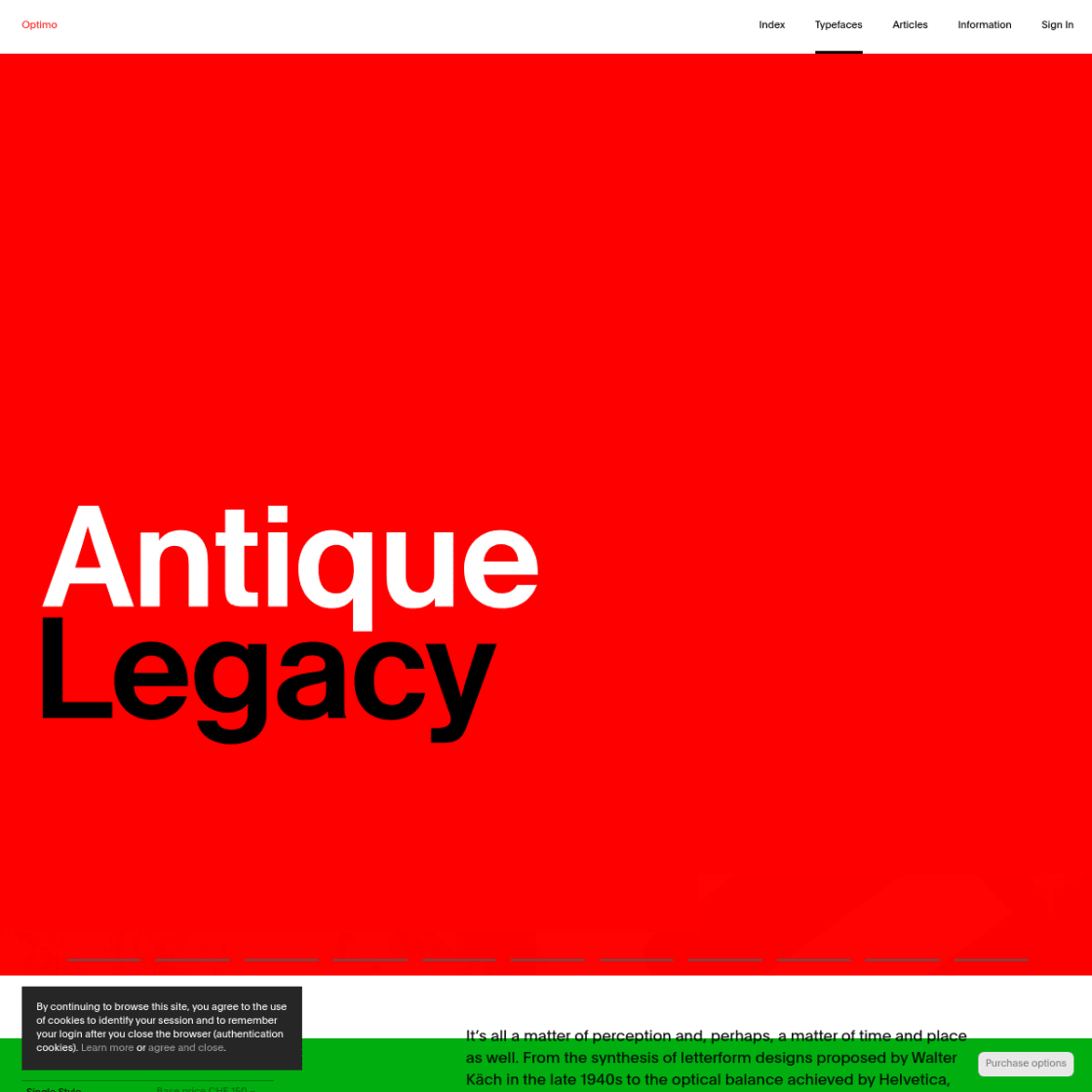 Antique Legacy A simple and efficient specimen for Antique Legacy from Optimo. Notable are the stacked type testers with different lengths of copy, but also the ability to change the sample text to a number of defaults.
Werksatz v0.2 Sometimes a simple headline, a carousel showing some examples of usage, and a bunch of minimal type testers is just enough for a specimen. This example from Identity Letters for Werksatz shows what can be done with just a few simple elements.
There are more specimens added this last week on the Type Specimen website. You can subscribe to the RSS feed for daily updates, or follow along on Twitter, if that takes your fancy.
---
A few interesting typography links
Dan has started documenting his amazing collection of Letraset.
St Brides Library in London is celebrating their 125th anniversary. They are currently running a crowdfunding campaign to help them preserve and celebrate their collection.
Grilli Type continue their GT Academy tweets. This week was Lesson 4.
This piece on the Web Almanac on fonts is well worth a read. Of particular interest is the section on 'Racing to the first paint'.