Hello again! I'm Mark, and this is the Specimen Digest, a weekly typography newsletter.
You may recall, dear readers, of the research I did earlier in the year. The insights from this bit of research led me to work on a new tool to help designers, type designers, and foundries easily create solid, well-researched, and usable digital type specimens.
I've been working with the talented developers behind Wakamaifondue to build on top of the skeleton tooling they've built, to provide something that, out of the box, can get you a specimen in about 10 minutes. The goal was:
Drop a font file, or files, into a folder
Edit some config
Edit some content
Build it
We're almost there with it. It entered private beta this week where I'm working with some friends to help them build out some specimens.
Even if you're not a font designer or foundry, you can still benefit from using this. For example, over the past couple of weeks, I've been making specimens of all the web fonts I have that are registered to my domain. It's super useful to keep them all in one place.
I'm hoping it will be released in the next couple of weeks. In meantime, here's a little sneak preview: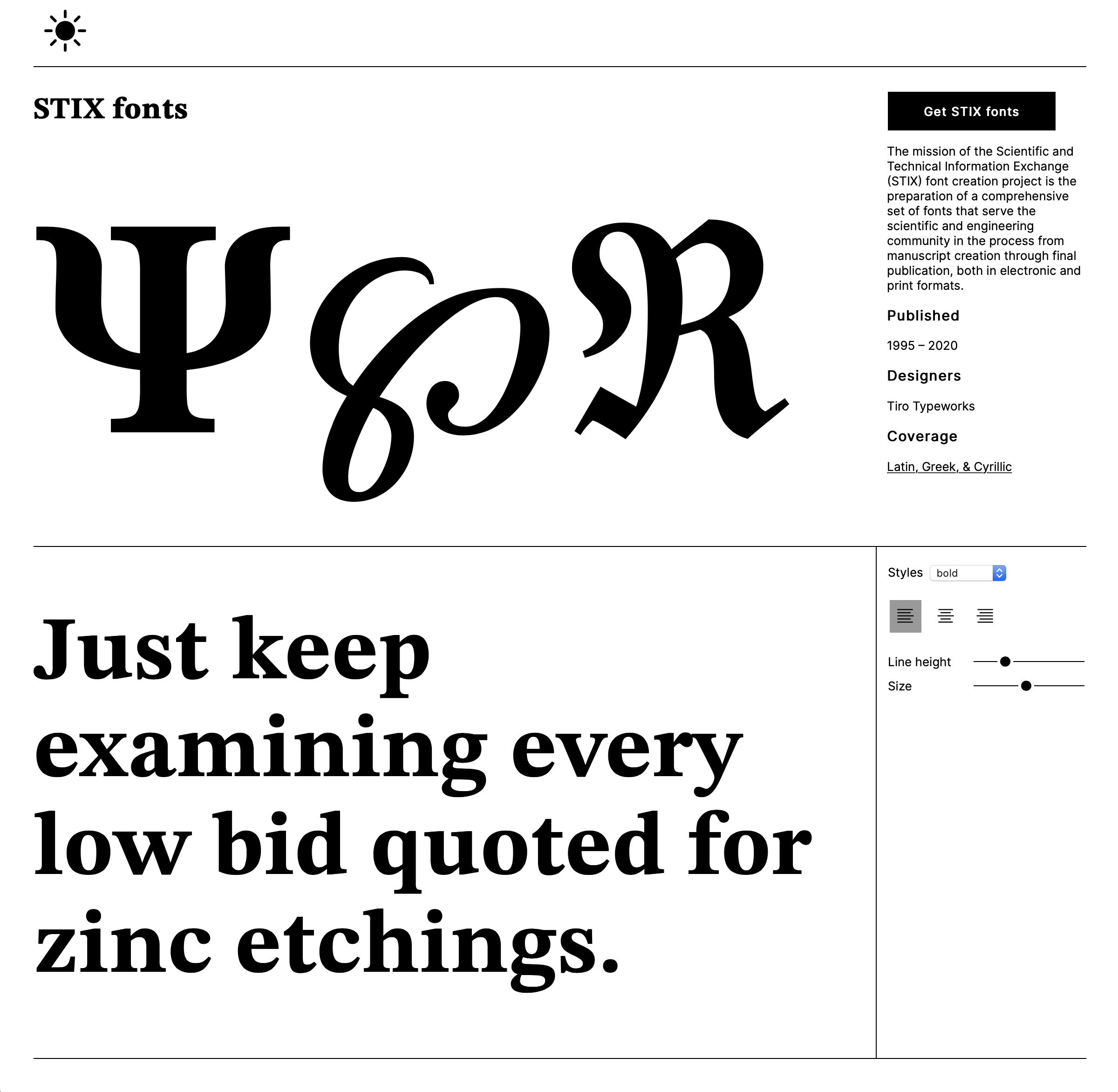 The builder ships with a type tester that builds sliders automatically from a folder of font files. For variable fonts, it automatically creates sliders for the font axes. The type tester includes a small selection of typesetting tools such as font size, line height and alignment.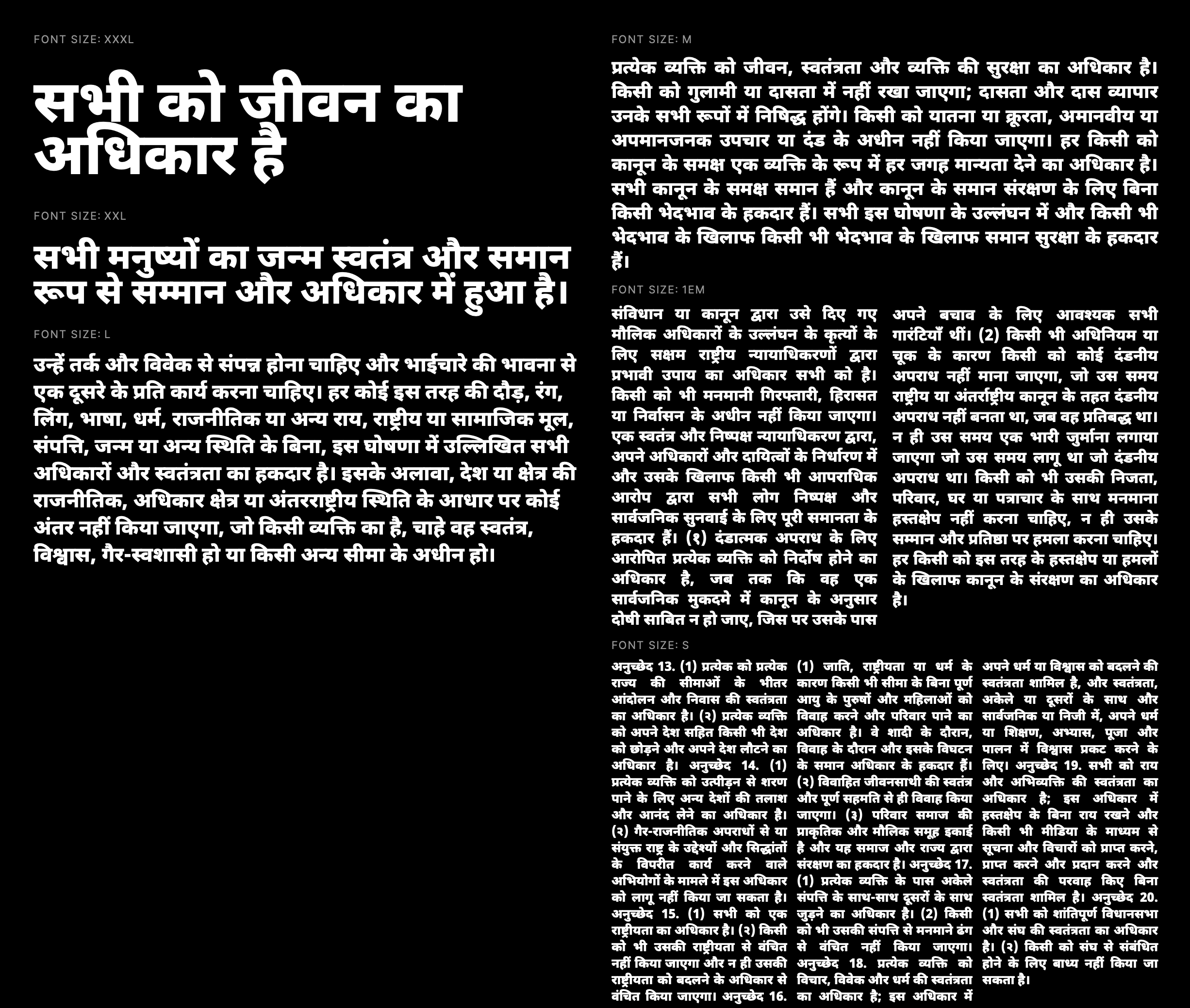 It supports all reading directions and ships with a dark mode for all that late night font browsing.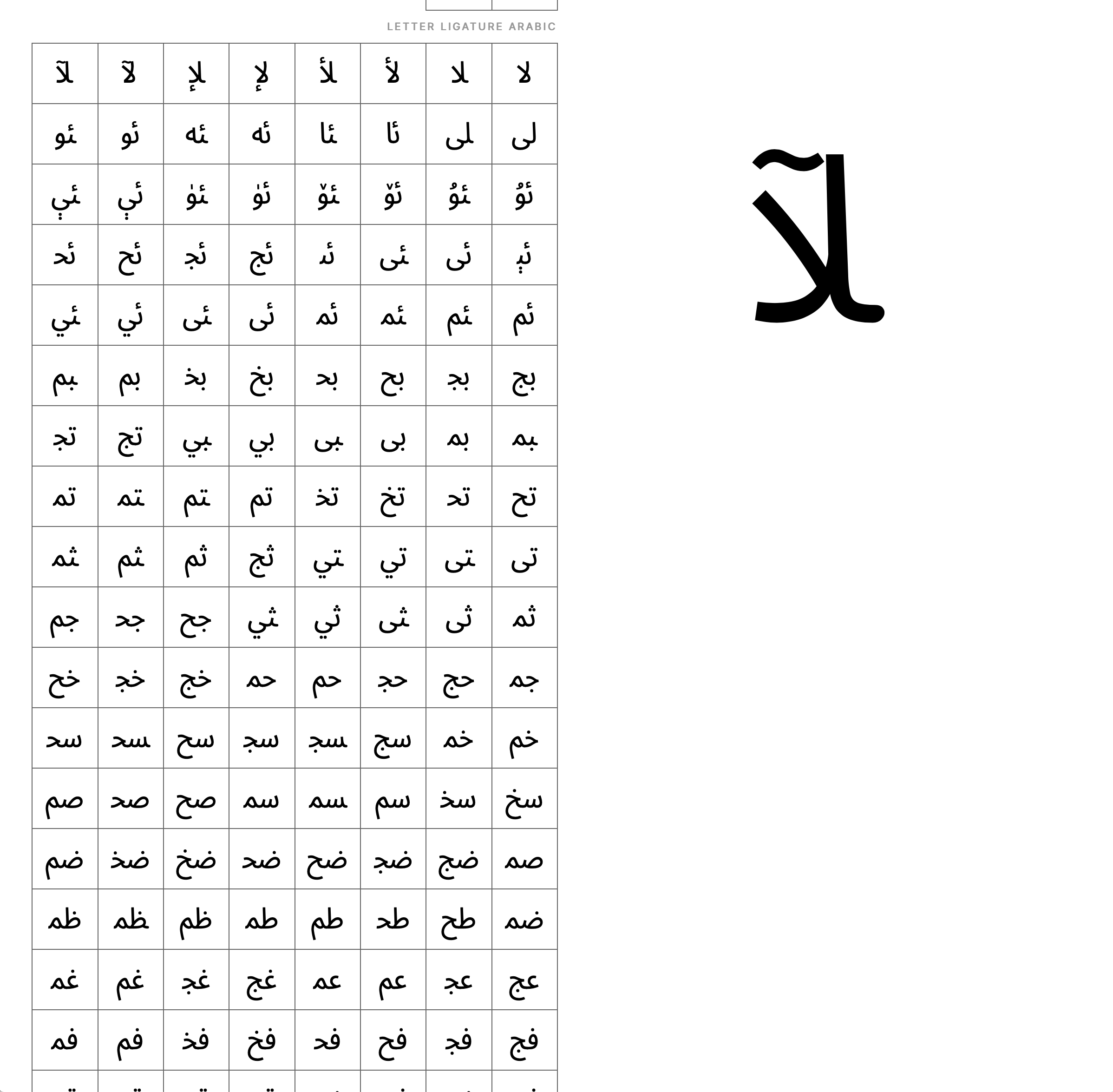 The builder generates a categorised table of all of the glyphs with a large scale preview.
Speak to you next week! Mark
---
Specimens this week
Enorme These interstitial pages for DSType Foundry's specimens are interesting as they act as type specimens but firmly standing on the marketing side of things. They could be easily repurposed for other digital channels such as email or social.
Inline A bright but templated specimen from Letters from Sweden for their latest variable release 'Inline'. The use of punctuating the design with little dancing animated calls to action – 'Neu!' – help lift the design.
Overpass: Take 2 The Delve Fonts specimen for Overpass is different to the other specimen posted here last week. A simple affair highlighting the fonts features in large single words.
Martha Wonderful specimen for code font, Martha from Coppers and Brasses. Excellent graphic design and imagery underpin a structurally sound digital specimen. Stacked type testers punctuated by bright, distinctive graphics.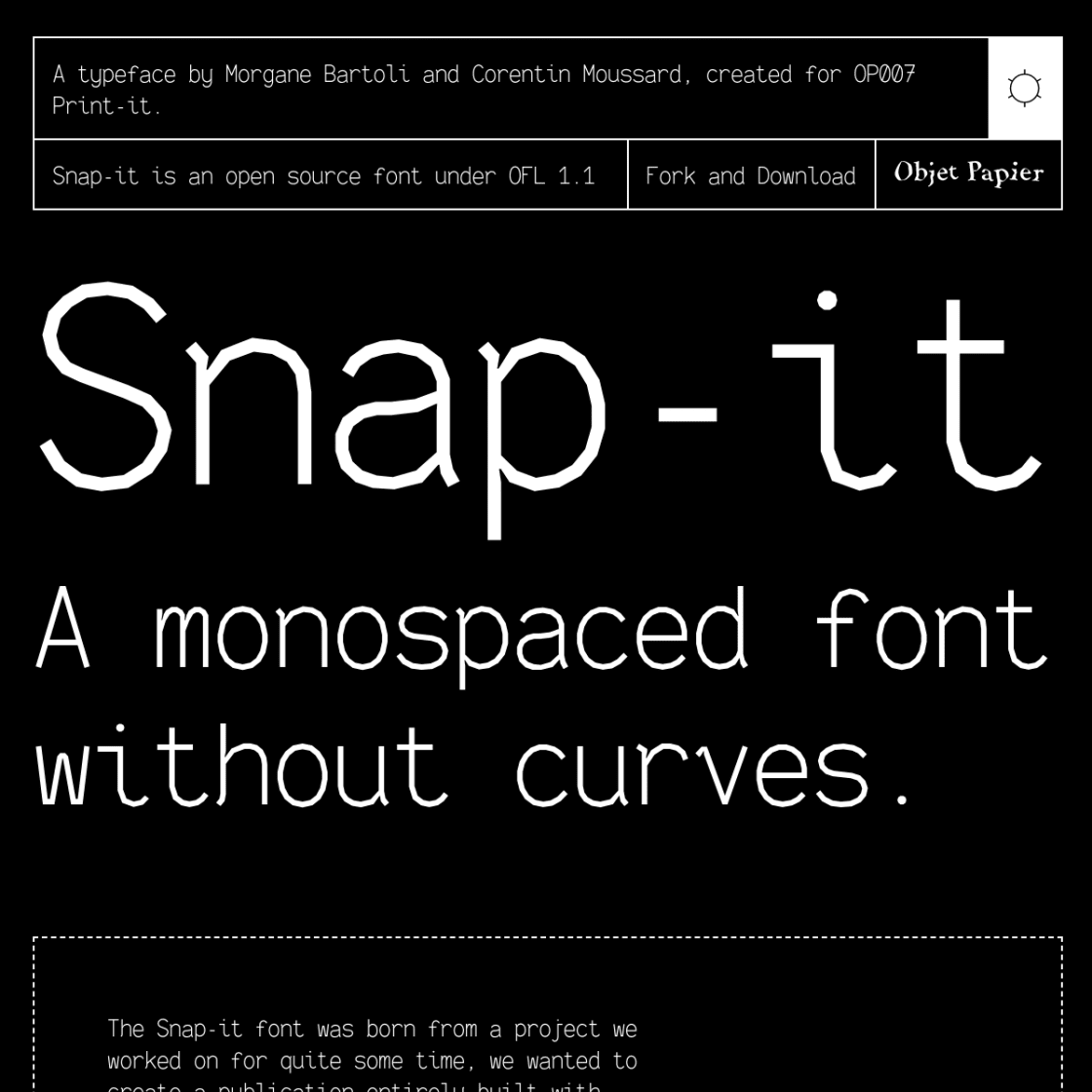 Snap-it Snap-it is a monospaced font without the curves. Because… why not? But underneath this quirky exterior is a typeface with considered and well-constructed form. The specimen in particular goes a long way in explaining the features.
There are more specimens added this last week on the Type Specimen website. You can subscribe to the RSS feed for daily updates, or follow along on Twitter, if that takes your fancy.
---
A few interesting typography links
Learn to write Malayalam with accompanying article
Creating the new Hindustan Times nameplate! showcasing the new design from Tobias Frere-Jones.
Grilli Type have a splendid new website. Lots to admire here. And, of course, lots of lovely typefaces to buy.
Margaret Calvert designs Rail Alphabet 2 typeface for UK stations