Hello again! I'm Mark, and this is the Specimen Digest, a weekly typography newsletter.
I grew up in Manchester in the 1980's. It was greyscale. It rained all the time. The roads were dirty, and the city was yet to be rebuilt and reinvested in after the bomb of the late '90s. As we say in the North of England; it was proper grim.
Lying just underneath this grimy exterior was a scrappy, vibrant undercurrent of creativity. It exposed itself occasionally by stickers on lamp posts. By student rags (self-published university newsletters). Club nights, or independent record labels. Of course there was one that stuck out during this time: Factory. You, my lovely readers of this newsletter, are probably aware of the design from the likes of Peter Saville and their not-so-unique way of adding a job number to every project they worked on (my favourite is FAC 136: some sellotape with the logo on).
For me, Factory's lasting impression was one of independence and ultimate creative control. They shaped a vision through the bands they signed, the projects they released, and the design that surrounded it. Design that punctuated a post-industrial city.
Why am I talking to you about this? This week, Berlin's new type foundry – Fontwerk – released a new typeface: Case. Fontwerk remind me of Factory in many ways. A strong, opinionated, independent foundry cutting through the grey of corporate type foundries. We need more of this.
Coming from web design, or is it digital product design these days? Whatever it's now called, is a place of growing design homogeneity. Where the design needs of a handful of enormous tech companies drive a trickle down in an over-optimised aesthetic. There is increasingly less design diversity in that industry. So it's refreshing to spend some time with the type community and see that curiosity, experimentation, and just good graphic design is not just alive and well, but continuing to tread that fine line between art and design. Foundries, like Fontwerk, should keep doing what they are doing. It's a breath of fresh air.
Speak to you next week! Mark
---
Specimens this week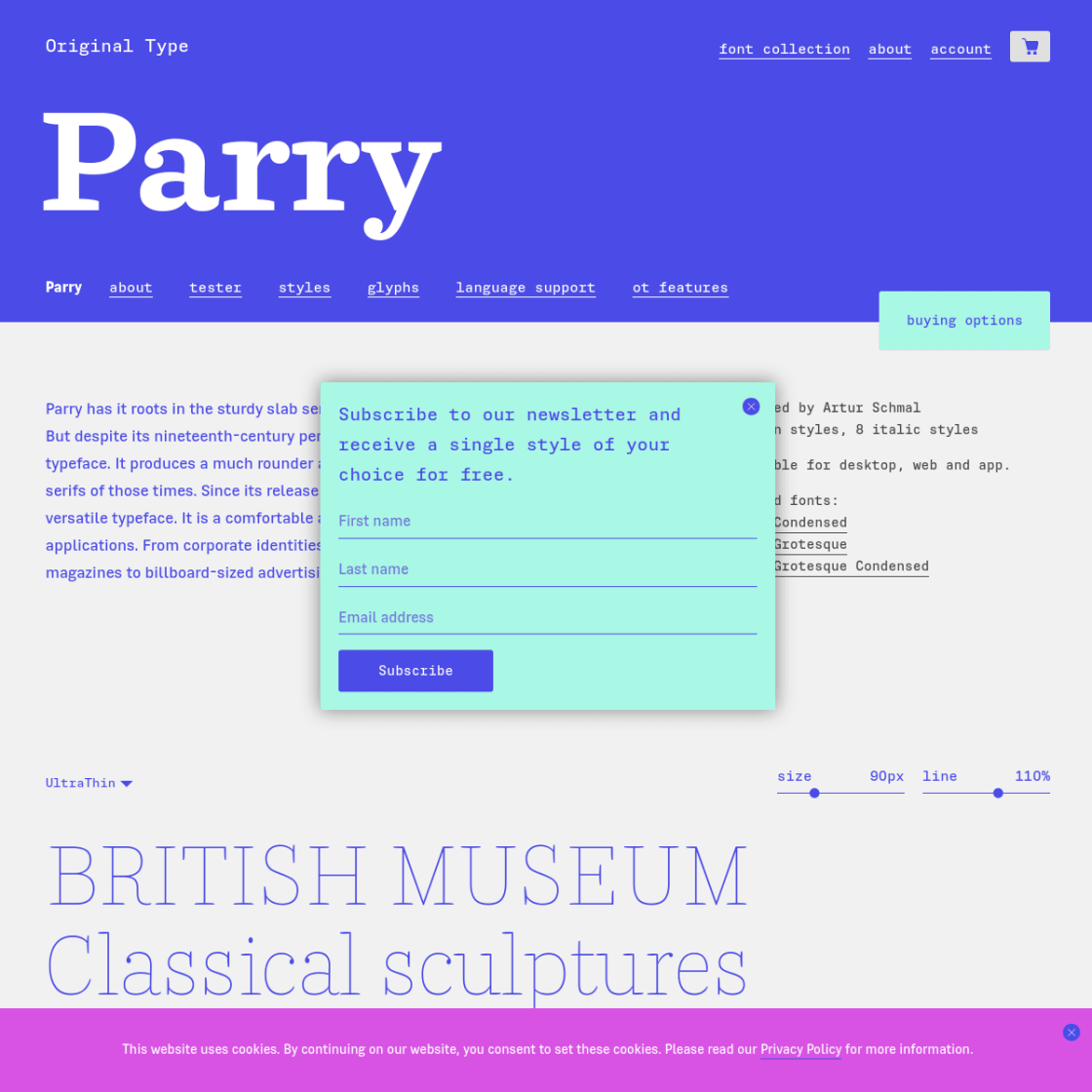 Parry Simple, functional, and shows off the typeface in the best possible way, this specimen for Parry – similar to all specimens on the Original Type website – has a detailed view of all opentype features, glyph set, and stacked type testers.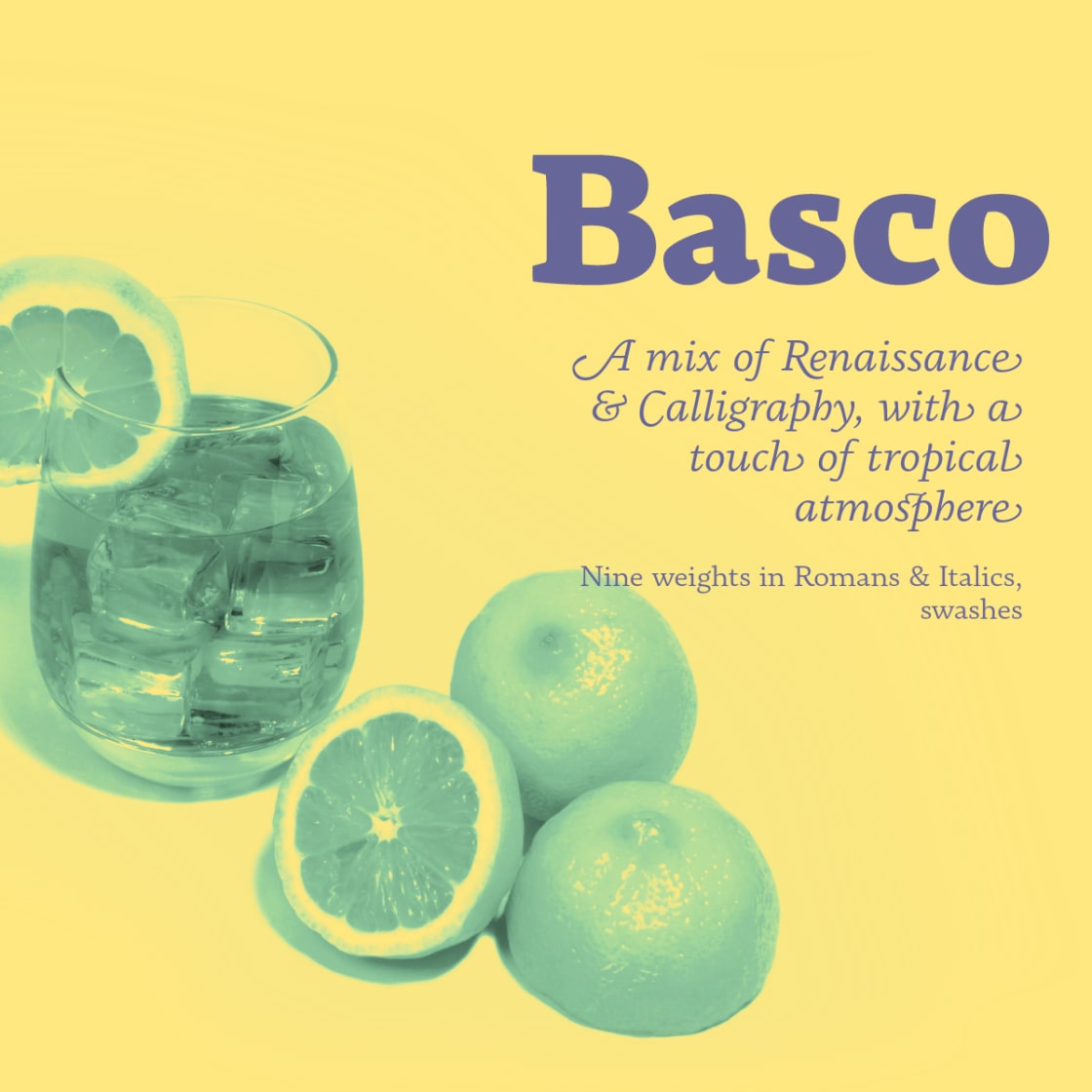 Basco This specimen for Basco neatly combines a very tight-specific print aesthetic – duotone colour palette, and mixing supportive photography – with a more web-native feel with scrolling animations.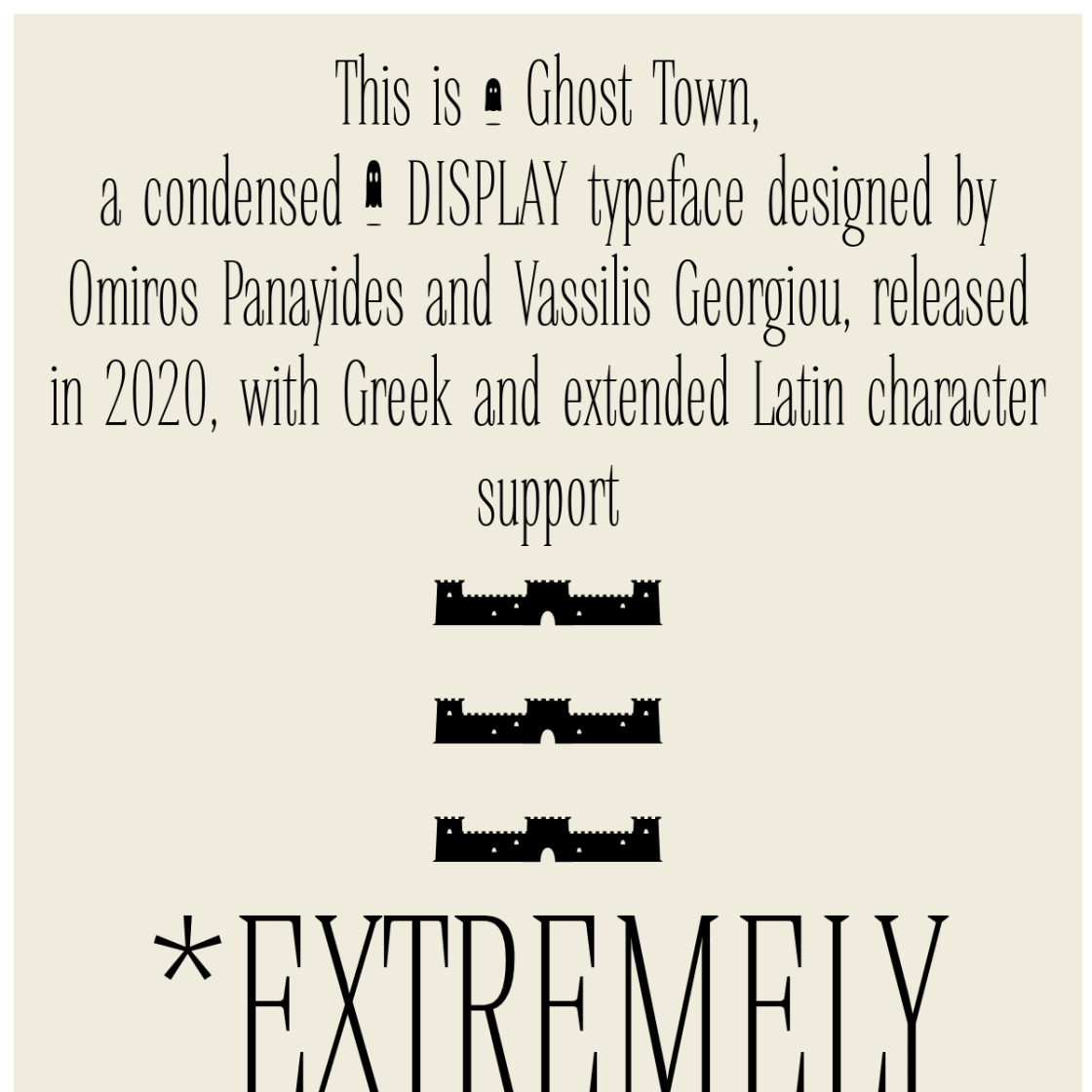 Ghost Town The notable point about this specimen for Ghost Town from Ooukpress is the long form editorial as a way of introducing the typeface, describing the features of the typeface, but all set in varying weights and styles. It reads like a product page. Notable for Greek support, it's also freely available.
Case A new typeface from Fontwerk. Case is a modern Neo-Grotesque made for the new Twenties. The specimen's subtle use of photography of found objects or urban textures works nicely with the content. The information architecture of Fontwork's specimens work really well in guiding the user down to more detailed information.
LiebeHeide A lovely hand-written font with some clever additions detailed in the specimen. This typeface has emoji conversions, double underlines, and also some delightful scribbling-outs. The specimen itself is a stacked set of type testers sitting below a carousel and some brief editorial.
There are more specimens added this last week on the Type Specimen website. You can subscribe to the RSS feed for daily updates, or follow along on Twitter, if that takes your fancy.
---
A few interesting typography links
Two videos for you to watch today from the expanding, and excellent, series from Type@Cooper.
Women in type: the contribution of type drawing offices to twentieth century type-making with Alice Savoie