Hello again! I'm Mark, and this is the Specimen Digest, a weekly typography newsletter.
It's been a busy week of typeface releases and associated specimens. Notable was the release of Futura Now from Monotype which caused some healthy discussion on Twitter regarding revivals. However, it was this tweet from Erik Spiekermann that dented my brain:
The good thing about @Monotype #Futura Now is that it's a perfect type system. The best thing about the original Futura is that it is not.
Reimagining old favourites is a worthwhile pursuit. Bringing them up to date with modern technology, new ways of working, and ever diverse application is important work to ensure the longevity of these typefaces. In not doing so, we risk them – at some point – being confined to the shelf and deemed useless for the modern age. It's happened before.
But, as Erik's tweet alluded to, I'm concerned about the sanitisation of a wholesale, holistic redesign of entire families like Futura or Helvetica. The inconsistencies, the quirks, the imperfection of a family that has grown over time and has been reinterpreted. These imperfections – these tiny human moments – are lost.
As I said: it dented my brain.
Speak to you next week! Mark
---
Specimens this week
Munken Sans There is much to admire in this specimen for Munken Sans. It hits all the right points for usability, design inspiration, and marketing the features. The use of video and photography is a welcome addition.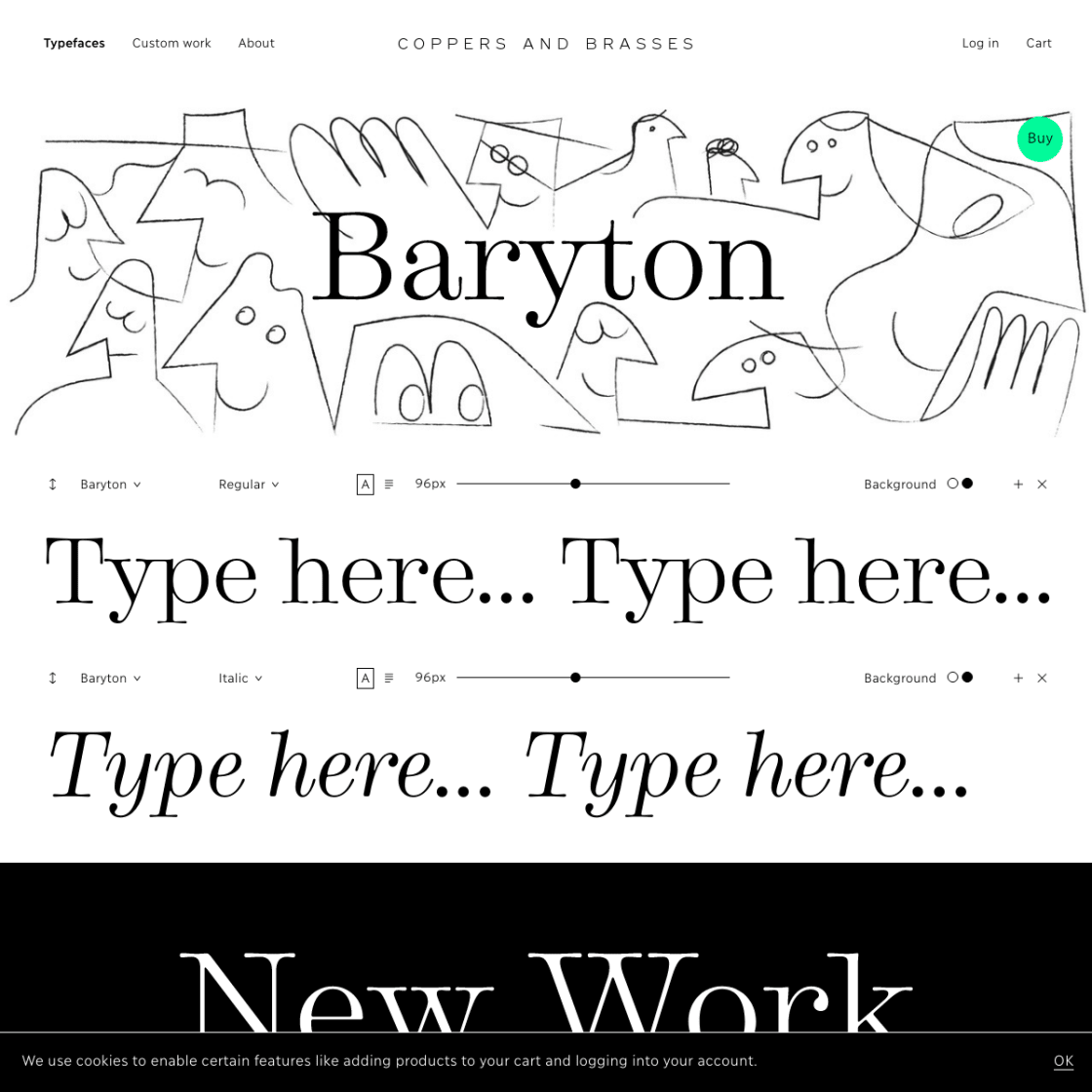 Baryton A stylistic specimen that neatly combines sympathetic illustration to the subtle forms of Baryton. Great art direction.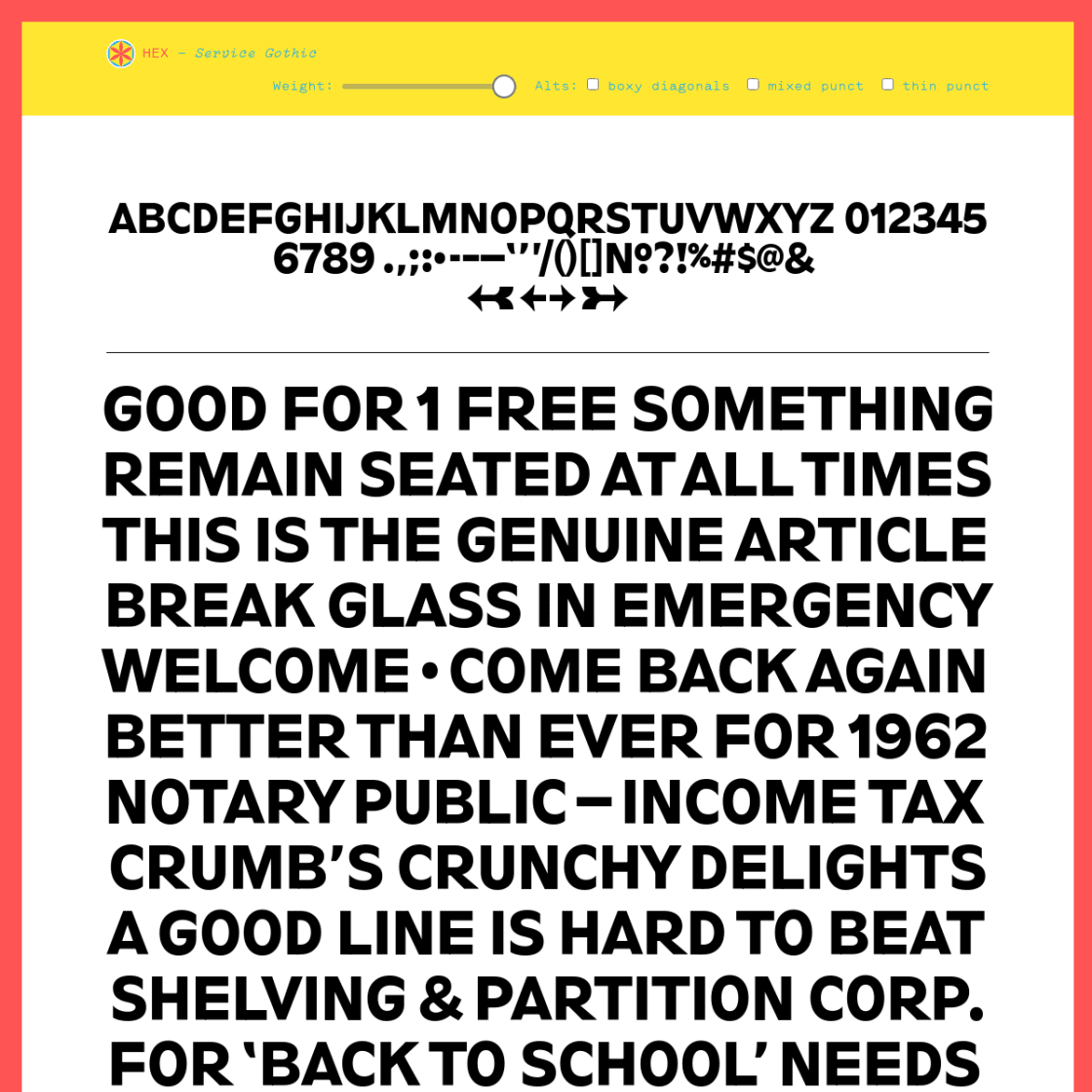 Service Gothic This specimen from Service Gothic from Hex is a refreshing design. Presented as a single page – almost like a poster design – it is a full page poster with type set at various weights and sizes with controls at the top. Showing so much type in a type tester really helps in conveying the changes made to the weight axis.
TT Ramilla Excellent type testers from TypeType for this specimen for Ramilla. Notable for its inclusion of multi-lingual defined paragraphs.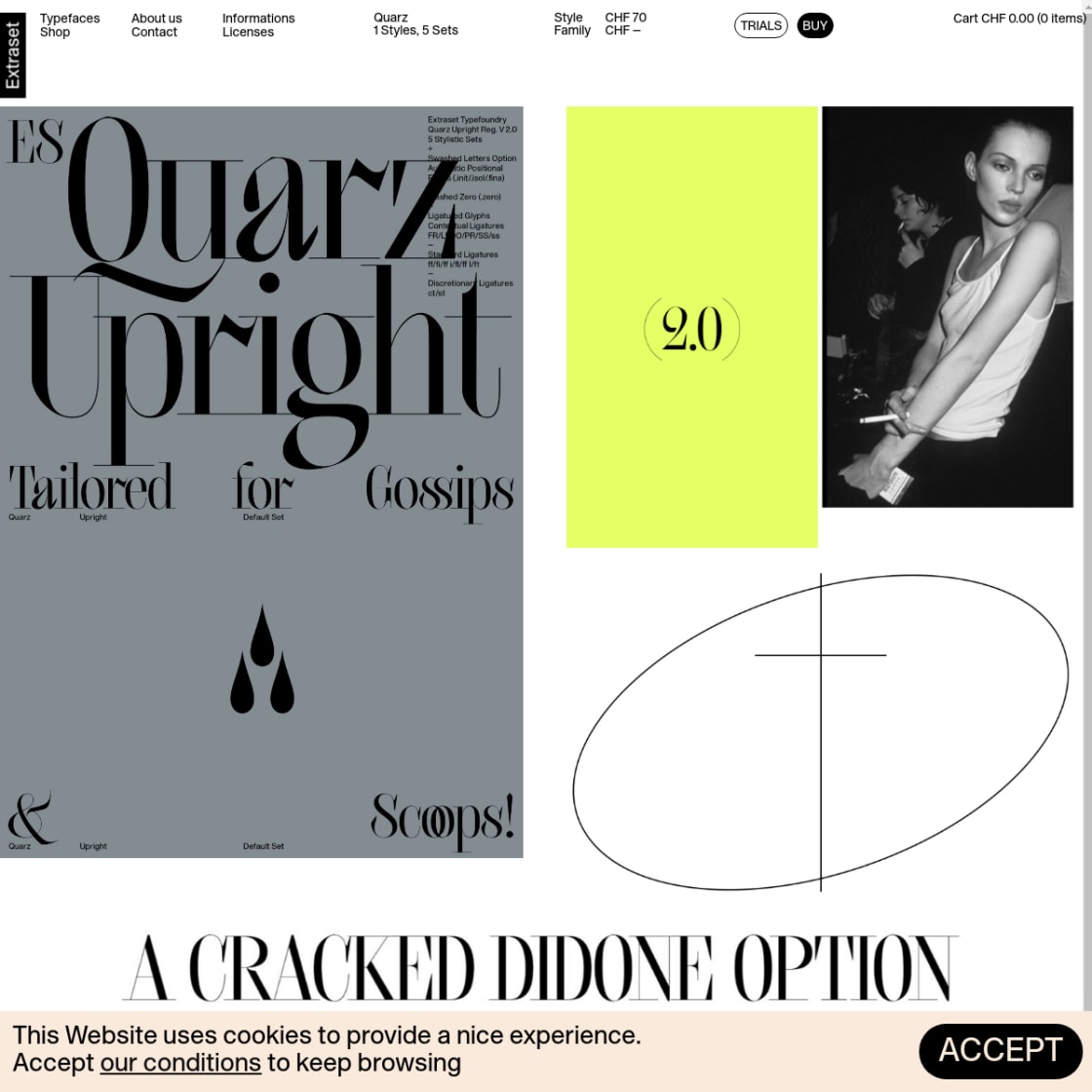 Quarz Quarz's specimen follows the structure of the other Extraset specimens, with an interesting mixture of designed panels and animations. The blend of associated photography is a strong design choice, but the functionality offered below is second to none. Excellent type tester and glyph set.
There are more specimens added this last week on the Type Specimen website. You can subscribe to the RSS feed for daily updates, or follow along on Twitter, if that takes your fancy.
---
A few interesting typography links
The Visual History of Type by Paul McNeil
"A mind-blowing catalogue of typefaces and type history… a fantastic, heavyweight compendium of letterforms that's a firm WIRED art department favourite"
A good primer to the diversity of scripts in India and the challenges of designing type for an Indian audience.