Hello again! I'm Mark, and this is the Specimen Digest, a weekly typography newsletter.
We're going to start today with a piece I read from Figma.
If you work on the web then I reckon this is required reading. When fonts fall by Marcin Wichary digs into font fallbacks.
To summarise: the piece neatly lays out the problem with mixing expressive typography, multiple languages, and the inevitable 'tofu' – those little squares you see when a character is missing in a font – and how, as designers, we might mitigate it by declaring better, more supportive font stacks.
Missing characters when using a language is bad. But missing characters when you are misappropriating another language for presentation need? Is that bad? Or just bad design? Or, rather, misdirected. Even the author goes out of his way to point this out:
This is some creative visual typesetting, not far away from using the ancient letter ᴥ to create a bear nose in ʕ •ᴥ•ʔ, or a Japanese katakana ツ to form the famous shrug emoticon ¯(ツ)/¯ .

Those kinds of typographical hacks feel particularly useful in places like Twitter or Facebook that don't actually allow you to change fonts, or even to apply bold or italic to the one typeface they give you:

But every hack comes with a price. No text you see on your computer is meant only for human eyes. A text that has been "restyled" looks similar, but its actual meaning might be very different. "𝕸𝖆𝖗𝖈𝖎𝖓" will often be impossible to find using search, will make the text impenetrable to people using screen readers (they will announce every letter as "mathematical letter M," "mathematical letter a" and so on), and… yes, you knew we were heading towards this: it will also be subject to the vagaries of font fallback.
We shouldn't really blame the users for this. The platforms are partly to blame by not recognising the basic human need of expressing ourselves. Throughout my career – particularly working in and alongside publishing and editorial environments – in my experience it's a universal truth; given time, users will hack any system to express themselves. I've seen it with content management systems and now we're seeing it on social platforms. The impossibly tight constraints favour the ingenuity of the few.
Something to chew on.
Speak to you next week! Mark
---
Specimens this week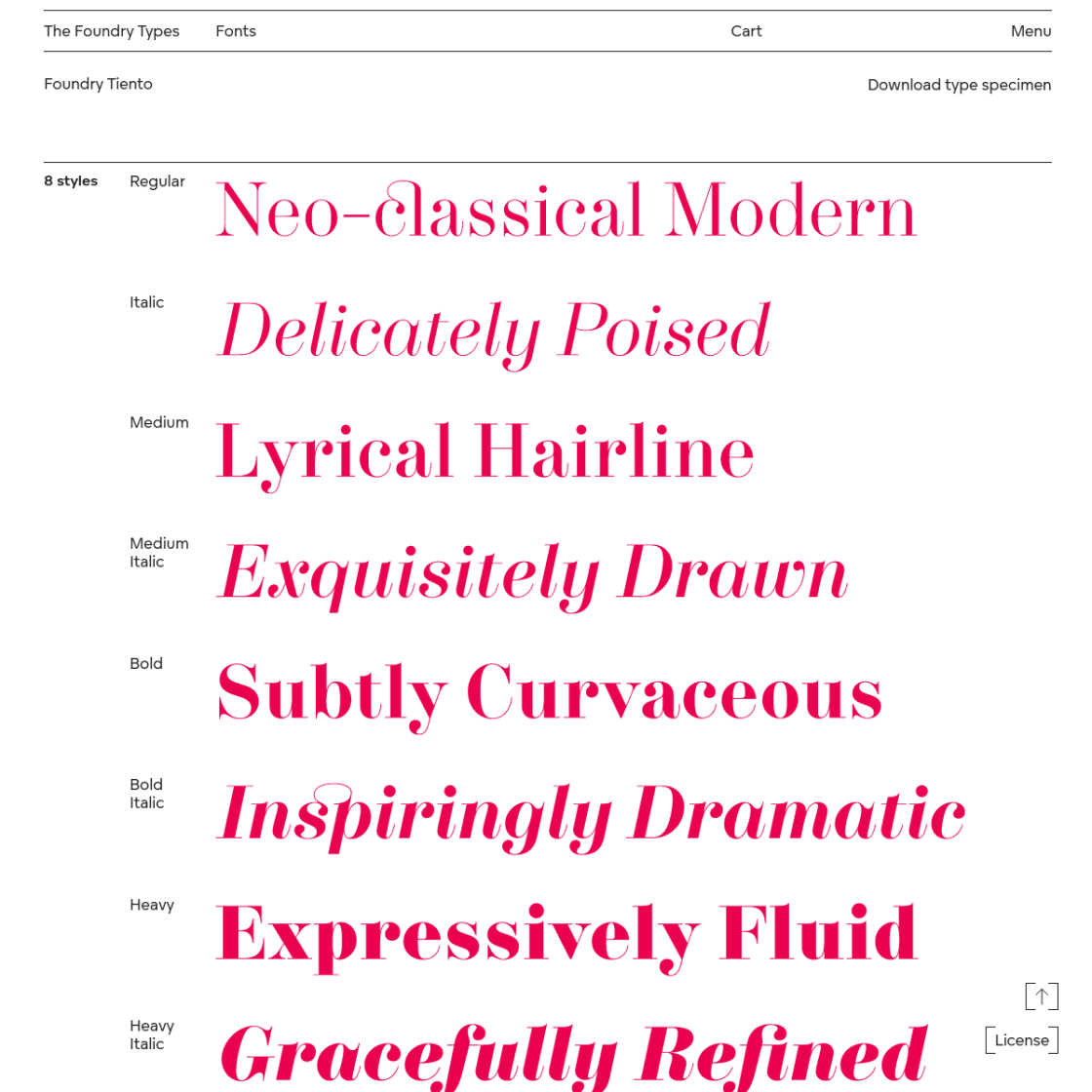 Foundry Tiento A subtle, simple and usable specimen for Tiento. It delivers on the basics, but being such a simple design, there is an elegance there that matches the typeface beautifully.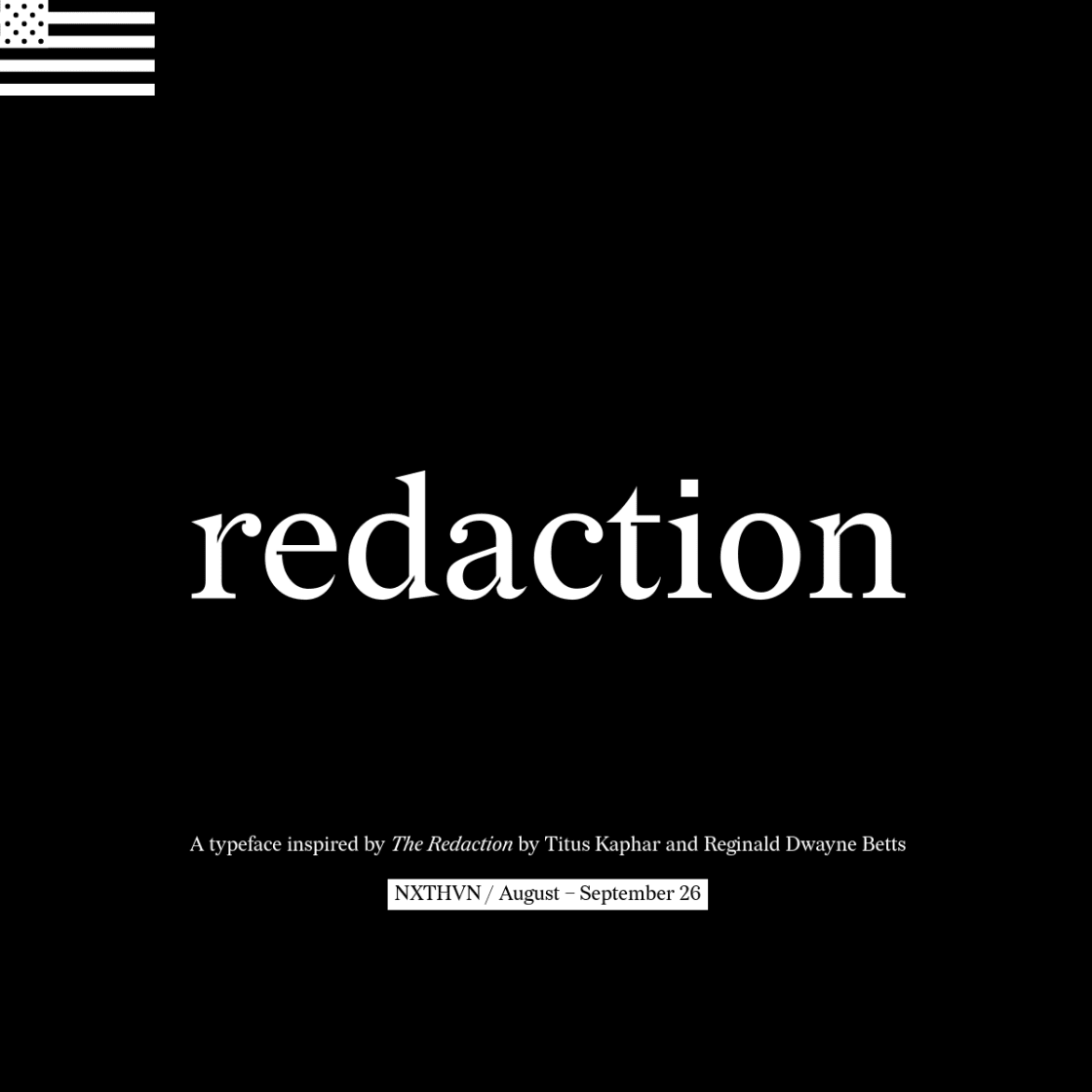 Redaction A specimen that takes cursor-jacking to a whole new level! There is much to enjoy in this specimen and, for those who are old enough, you may be reminded of early 2000s web design where experimentation, play, and expression were still high on the medium's agenda.
BC Retroduktor The opening screen of this specimen is striking. A stacked selection of svg graphics show the typeface in various graphics. The rest of the specimen – behind sub navigation – allows the user to sample the typeface as well as a complete glyph table.
Piazzolla So much detail in this specimen. From the long-form editorial, to the different interactive panels. One of these really stood out: the highlights panel. Here, we have on display a grid of selected glyphs for the user. Useful.
Patufet Mono font Simple and effective specimen from Type Republic for Patufet Mono. We continue to see this welcome design pattern for disclosing type tester controls when a user intercats with a body of text.
There are more specimens added this last week on the Type Specimen website. You can subscribe to the RSS feed for daily updates, or follow along on Twitter, if that takes your fancy.
---
A few interesting typography links
The Creative Evolution of Type Specimens from Amelia Hugill-Fontanel is a great presentation on the historical and cultural evolution of printed type specimens.
The Foundry Types relaunches. I nice write-up on It's Nice That.
A great cartography collection from Hoefler&Co