Hello again! I'm Mark, and this is the Specimen Digest, a weekly typography newsletter.
It's been a pretty busy week of typeface releases this week. Lots going on as we start ramping up to that most arbitrary of deadlines: year-end. Now, you may think that's a while off. Three months. 50% of a second peak. 90 days. I can already feel the pressure building as clients, managers, governments, all want to see us racing towards those productivity goals at the end of the year.
Just pause a minute. Pace yourself. Take the morning off. Walk the dog. Do some yoga. Walk in some fields, look at the sky, and breathe.
I'm being mindful this week of these punctuations in my day. Taking the time to act on some of them. Like email newsletters! I get a few a week, but when they arrive, I always take the time to slow down and read them. They are generally a welcome pleasure in amongst the noise of social media. My inbox is something I can control, and a newsletter is something I can opt in or out of.
That's all to say, when this arrives in your inbox today, I do hope you take a moment. Pause. Read. Maybe buy a typeface. Go on, treat yourself!
Speak to you next week! Mark
---
Specimens this week
Victor Serif Another interesting specimen from Kometa. Notable for its use of vintage photography combined with starkly contrasting and large type, the specimen moves onto stacked settings that build on the idea of paying homage to the ubiquitous icon of newspaper type.
Literata Typetogether's specimens are always so detailed, full of useful and detailed information. This specimen for Literata doesn't disappoint. The specimens as type testers work particularly well since they only reveal their controls when a user interacts with them keeping the overall appearance clean and uncluttered with UI controls.
Carabelle This specimen for Carabelle is a delight. Beautiful illustrations and example designs are stacked around the most simple but effectvie test tester. It would be useful to see some details such as a glyph table and specifics for the alternates and language support instead of indicative illustrations.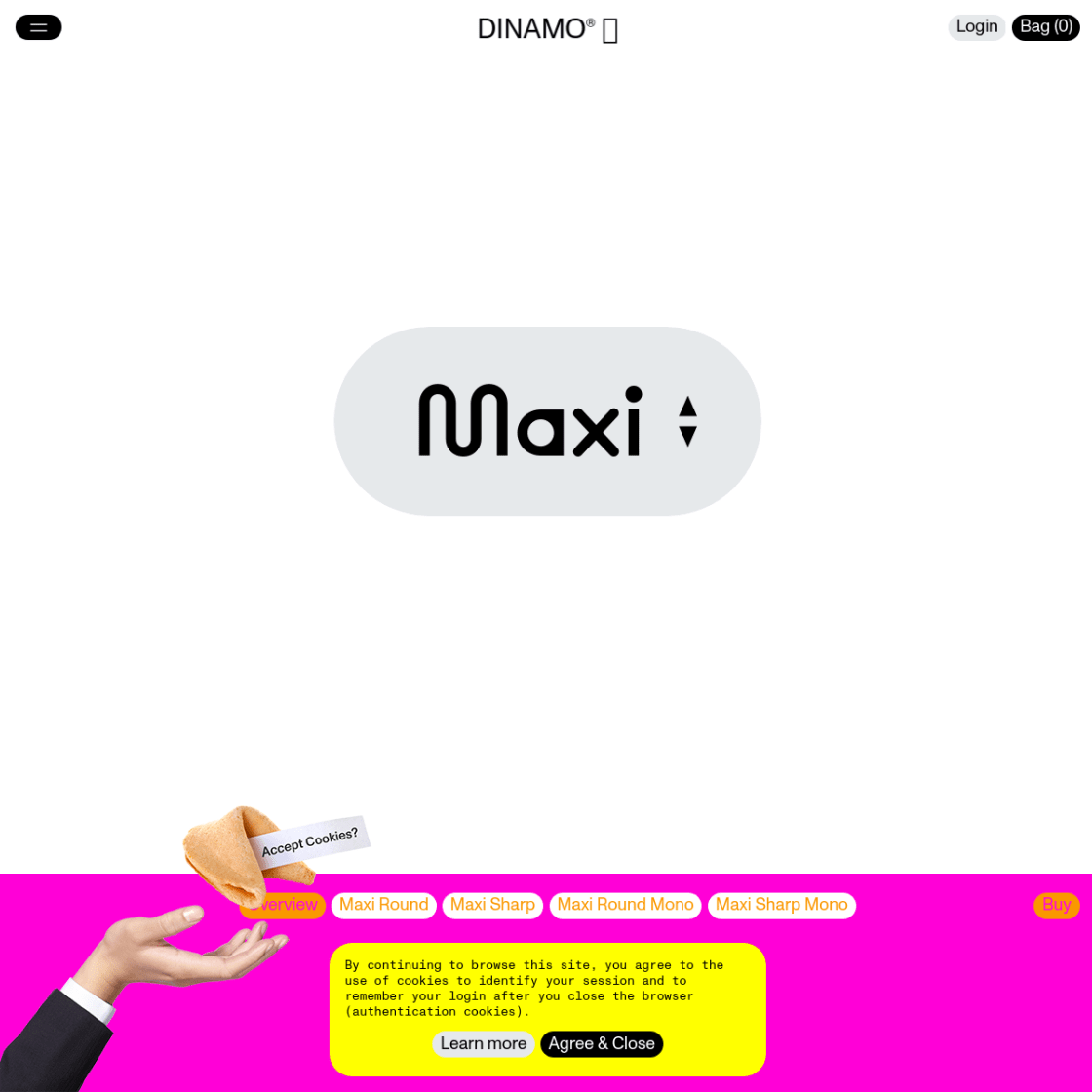 Maxi Where to start with this from DINAMO!? Brilliantly concieved variable typeface. Or playful, bold specimen. Or maybe a colour palette designed to challenge your eyeballs. Refreshing. Brilliant.
Recent Grotesk Good looking new Grotesk from Process. The specimen is a stack of svg words and numerals, with an option to use a really good type tester. An interesting addition in the type tester is the option to swap out the default text with some other options.
There are more specimens added this last week on the Type Specimen website. You can subscribe to the RSS feed for daily updates, or follow along on Twitter, if that takes your fancy.
---
A few interesting typography links
Typetogether always have such great editorial to publish alongside their typeface releases. This piece about the design of Literata 3 is no exception.
If you have a spare hour, do yourself a favour and watch this lecture by Ken Barber from the Type@Cooper's Lubalin Lecture Series. From the blurb…
this visually-engaging and entertaining presentation, Ken will highlight case studies from the Lettering Manual, including work for luxury brand Hermès, director JJ Abrams, and broadway musical The Cher Show. The author will also share never-before-seen photo outtakes and sketches, and explain how on earth late-night TV host and comedian Jimmy Kimmel came to write the foreword.
A Deep Dive Into the 'Gentrification Font' over at Vice.
Emigre are reprinting some of their specimens! Go get them!
This project has rekindled an interest in other languages, letterforms. This is such a good piece on the development of Cyrillic letterforms.
Talk of systems are everywhere. Design systems. Typography systems. Type systems. Branding systems. This is an excellent piece that employs a bit of critical thinking on the subject and reframes the discussion. Well worth a read.