Hello again! I'm Mark, and this is the Specimen Digest, a weekly typography newsletter.
Autumn is in the air. The UK is enjoying one last gasp of summer, but the mornings are crisp and the leaves on trees are looking tired.
Lots happening this week! I published my specimen research insights. In the background, I've been making significant progress on the next step of this project which I hope to talk about in a bit more detail in a couple of weeks when it's ready. In the meantime, enjoy this weeks selection of specimens and – if you fancy – ready through my insights. Especially if you make type specimens.
Speak to you next week! Mark
---
Digital specimens research
After ~100 hours of interviewing, and a lot of analysis, this week I published the insights from the research piece of this project. You can read it here.
A quick summary…
Type specimens are collectable objects – archived, and used as inspiration or reference. They are used as evaluation tools, and as detailed catalogues and specifications.
Specimens are used by designers to assess the quality and suitability of a typeface to their project needs. Digital specimens are used differently to printed or PDF specimens, the latter being used as reference for more detailed information.
The most important tasks a designer has, when using a specimen, map to their evaluation behaviour. Firstly, there is a very fast, difficult to articulate, visual evaluation of the suitability of the typeface to their needs. Then, quickly moving to more pragmatic information gathering such as price and language support. Following this, they move to a cycle of evaluation using tools such as trial fonts, type testers, screenshots and applying the typeface directly to their designs to really pressure-test the typeface. It's at this point that a designer starts digging into the detail and suitability by looking at specific glyphs and downloading PDF specimens.
I continue the piece by outlining the user's top tasks (and bottom tasks) and conclude with some design recommendations to make better digital type specimens designed to user's needs.
If you have any questions or thoughts, please do ping me on Twitter or just reply to this email – I'll get it!
Universal Sans
This is something quite special. The website for Universal Sans from Family Type is part type specimen, part software builder and application, and part e-commerce and delivery. Not only that, but, along the way, it does a great job of educating the user on typeface anatomy and features.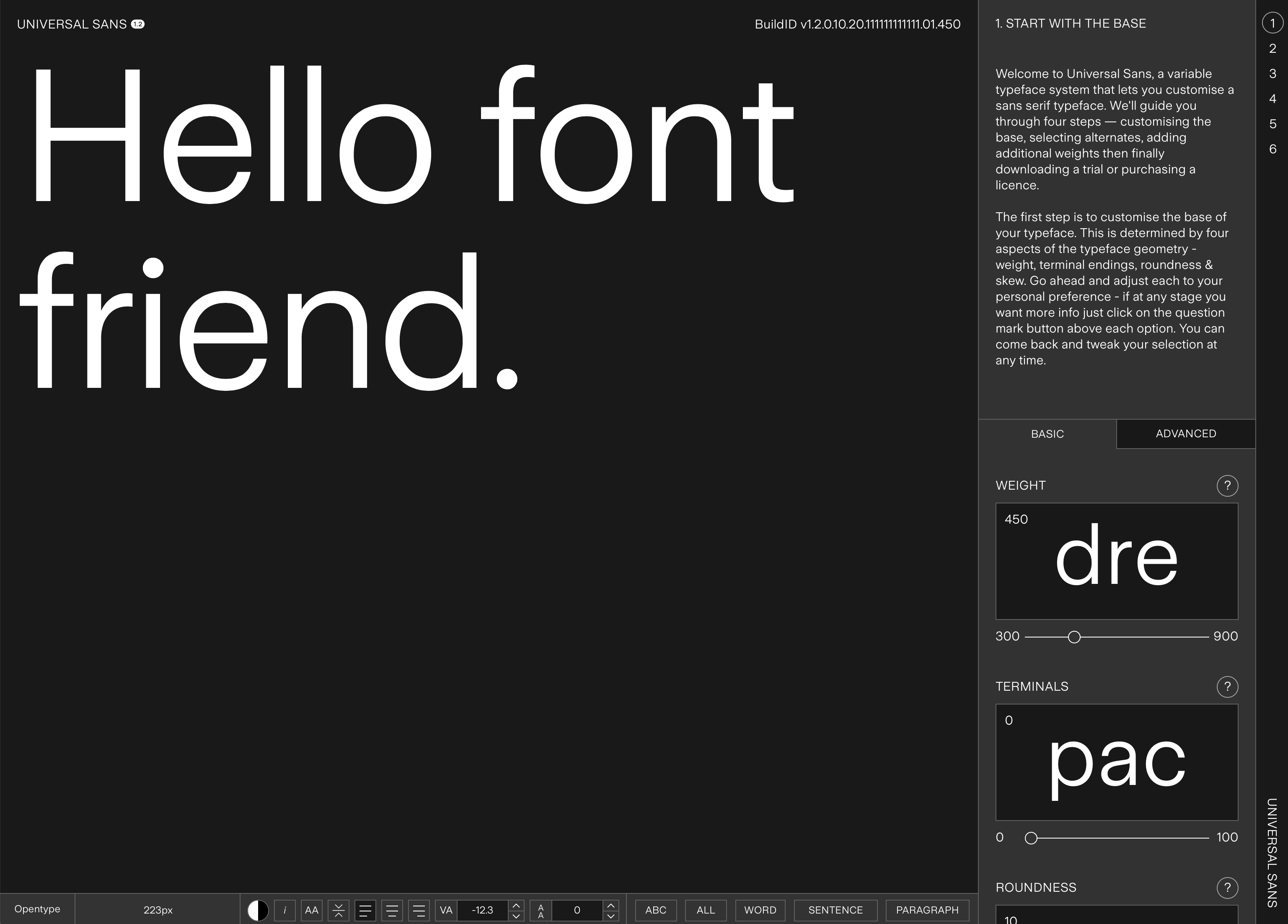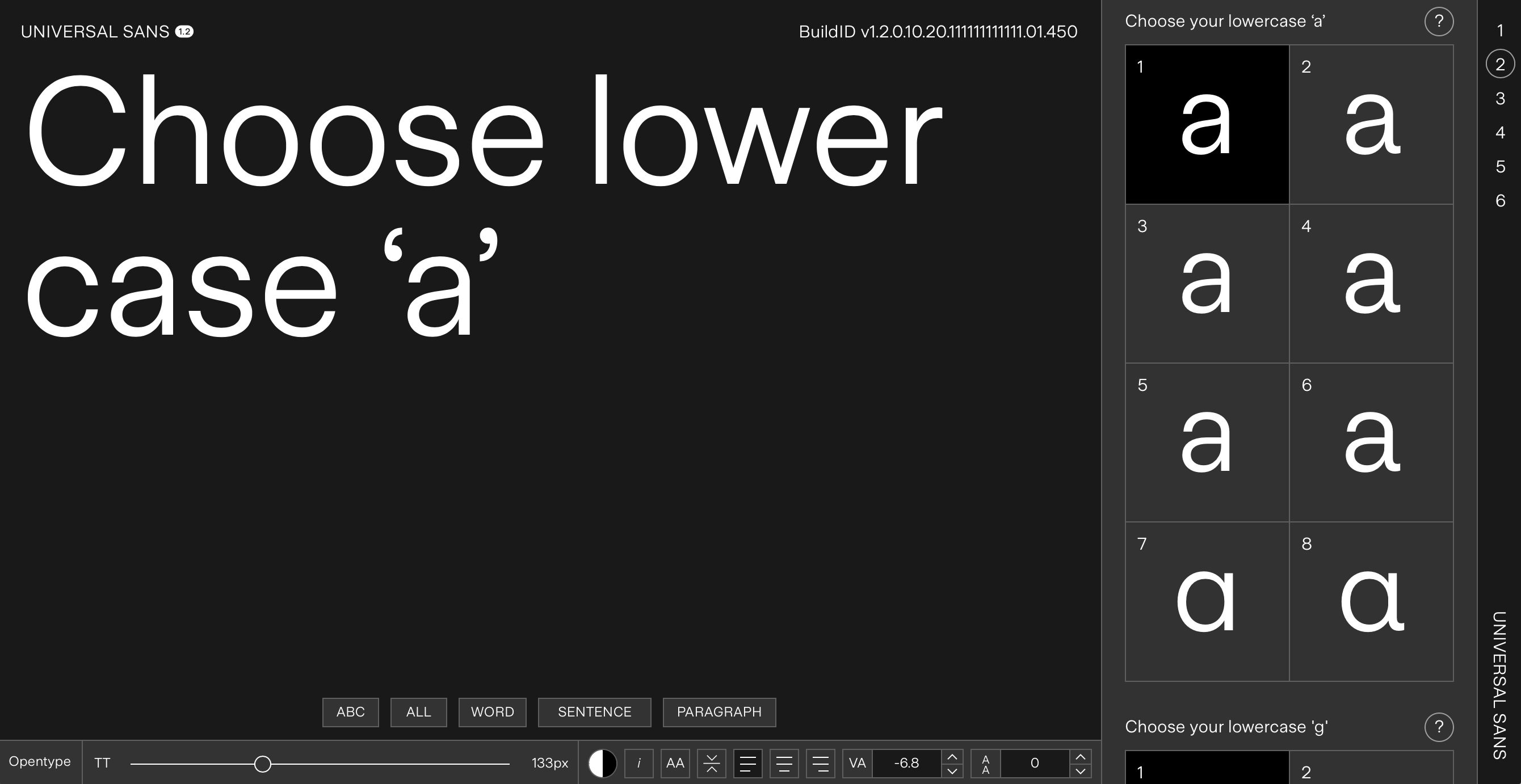 This week, it was announced Universal Sans was the winner of the prestigious Black Pencil from the A&AD. Well deserved.
---
Specimens this week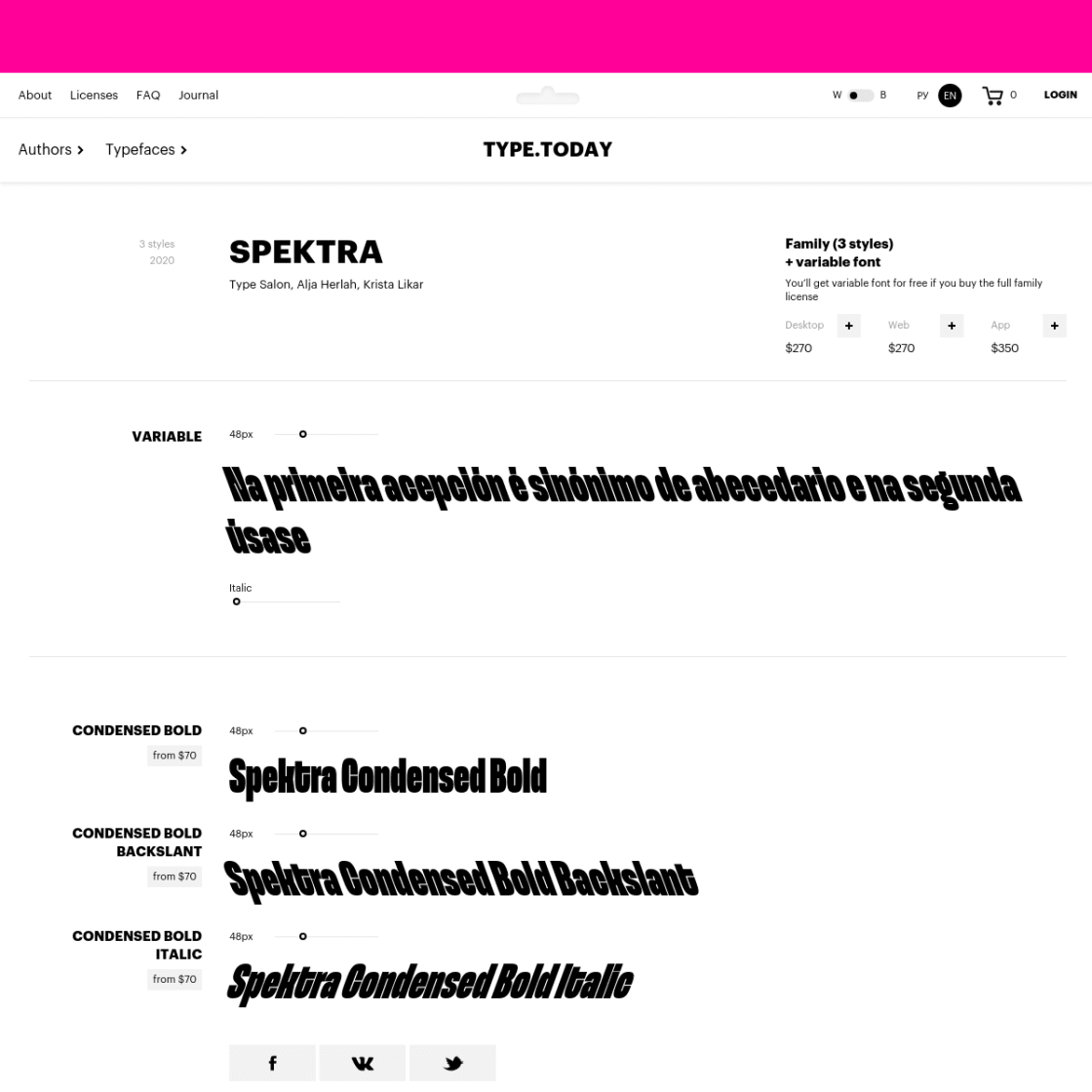 Spektra An interesting variable italic on type.today. The specimen for Spektra follows the same minimal design as all of type.today's specimens, but don't let that fool you into thinking they aren't effective. Simple, paired back type testers give the user exactly what they need to evaluate the typeface.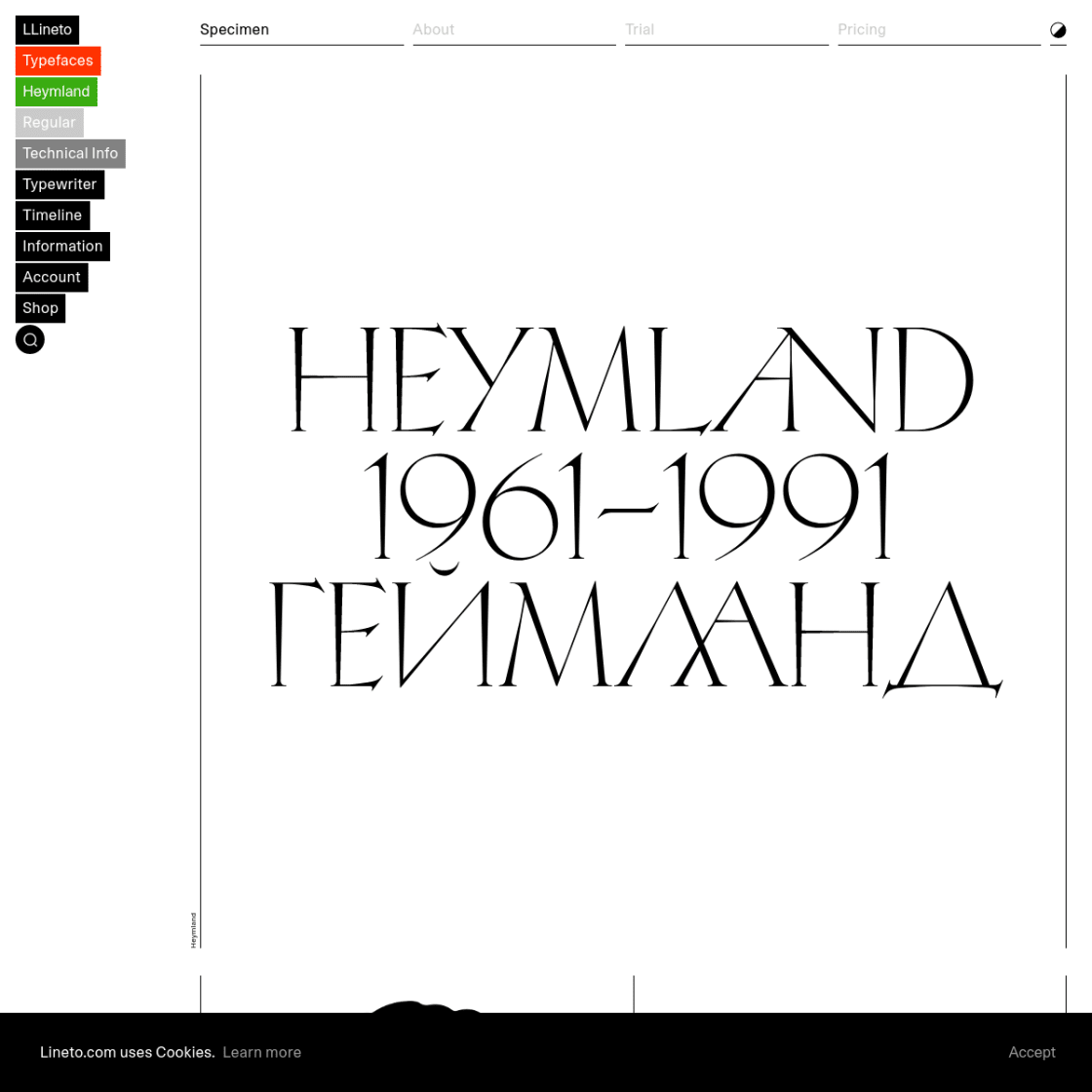 Heymland Big, bold glyphs coupled with stark black and white illustrations, the specimen for Heymland features many vertically stacked specimen glyphs.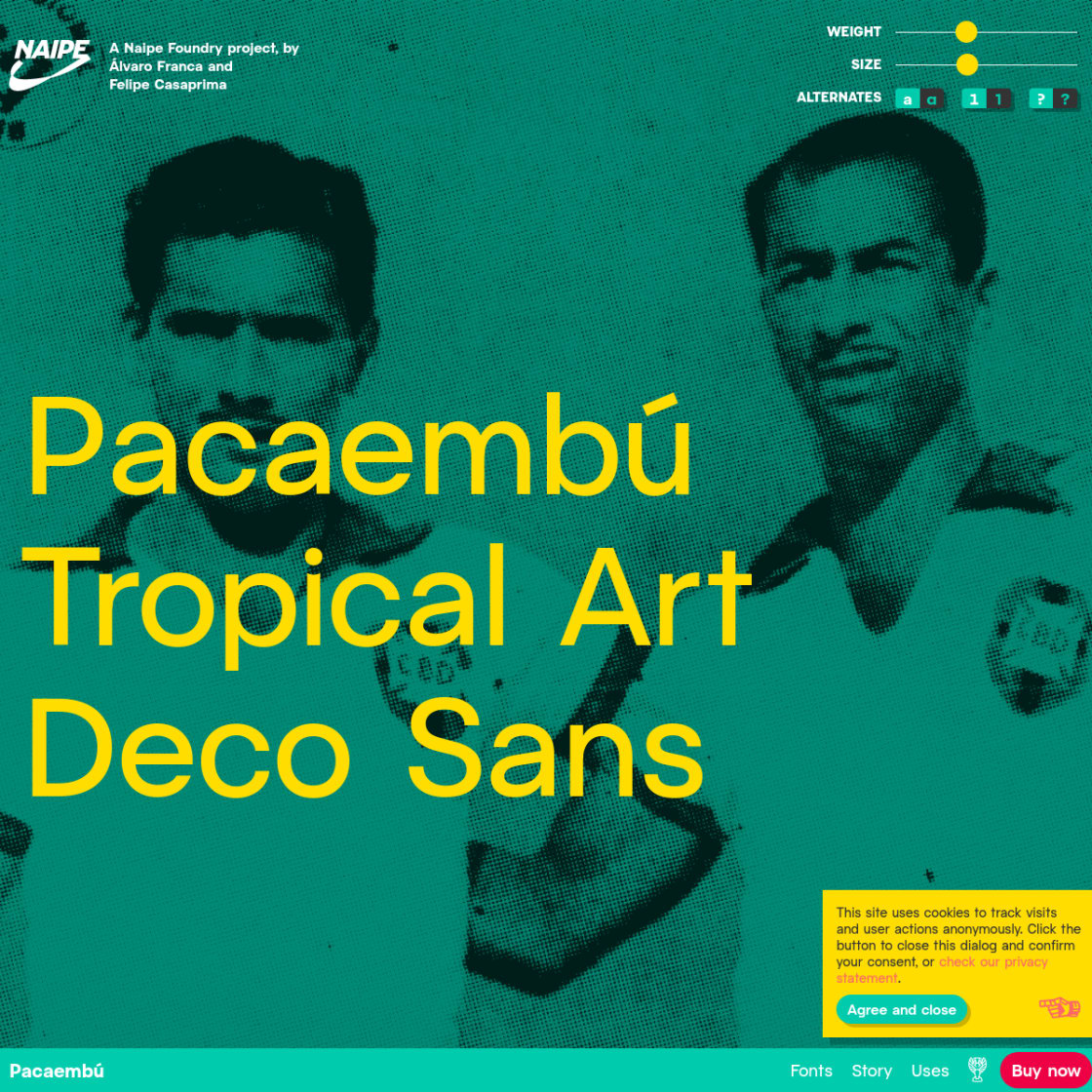 Pacaembú ⚽️ Opening with a full screen type tester, Pacaembú provides the most important tools to the user up front and centre. But the really interesting parts of this specimen follow it. So much interesting design - animations, illustrations, example and example of Pacaembú in use. Fantastic, bold design.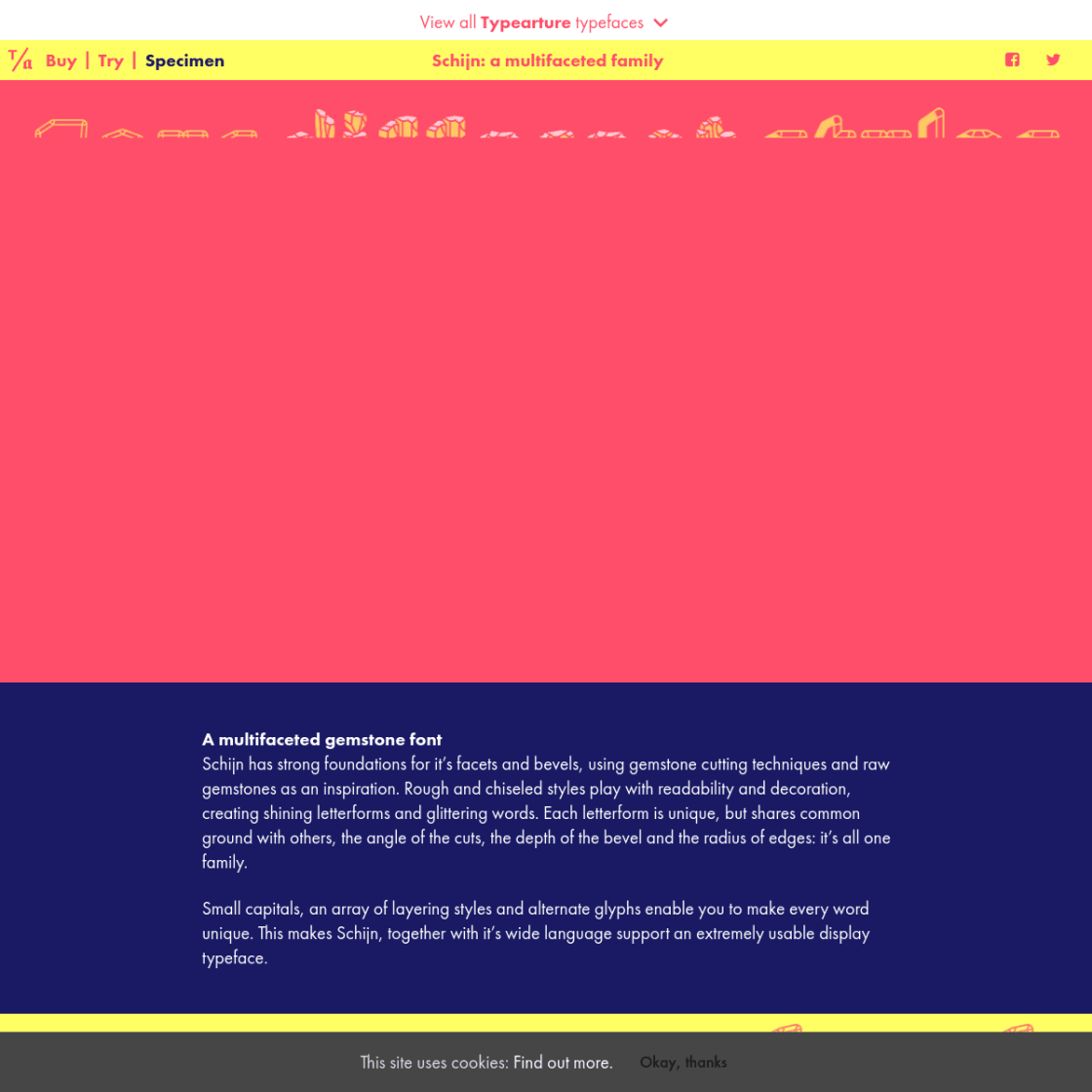 Schijn A 'specimen of a glittering multifaceted gemstone font', the specimen is stacked images of example settings and contextual designs. What is notable is the striking colourways, and illustrations outlining this unique typeface's features.
There are more specimens added this last week on the Type Specimen website. You can subscribe to the RSS feed for daily updates, or follow along on Twitter, if that takes your fancy.
---
A few interesting typography links
A showcase of variable fonts applied to illustrations. Pretty cool example of how the technology could be applied to other visual things.
Alistair Hall, author of LONDON STREET SIGNS, introduces a few local signs and reveals some of the background to these often overlooked and unappreciated pieces of typographic design which are so familiar as to be almost invisible.
As a long-time fan of Comic Sans, this is a lovely piece digging into some of the history of the typeface.
Google Webfont Helper is a 'hassle-free way of self-hosting Google fonts'. It's a few years old now, but still nifty.